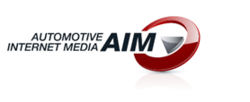 Chicago, IL (PRWEB) July 13, 2012
Two top players in the world of digital media are teaming up to amplify each other's progressive services. Chicago based companies Automotive Internet Media and MyKozmo are uniting to continue their driving forces in the wide realm of media offerings.
Automotive Internet Media, Inc. (AIM), a mainstay in the automotive online marketing industry, specializes in providing traffic and leads for automotive dealerships and businesses. This is readily accomplished through tactics such as elevated search optimization, pay per click, retargeting and email marketing.
As AIM has continued to advance and launch other solutions, they have acknowledged a new direction that auto dealers need to focus on. While digital marketing continues to advance at a rapid rate, many dealers fail to keep up in the social media space. AIM hopes to not only keep auto dealers up to date, but to keep their presence known.
"Auto dealers are continually moving into an accelerated social media realm," said Michael McDonnell, CEO and Co-Founder of AIM. "We chose MyKozmo to assist us in this area because of their immeasurable knowledge in this ever-growing social spectrum."
As stated on their website, MyKozmo strives for "social media made easy." Through particular forms such as SearchConnect, DataSync, and WebCatalyst, MyKozmo accomplishes innovation while remaining appealing cost-wise.
They, also, appreciate the ample benefits that arise from collaborating with Automotive Internet Media.
"We see the automotive field as an immense opportunity to assist clients in growing their reputation and business" said MyKozmo Co-Founder Irfan Jafrey.
Jafrey believes that this new relationship will allow their mission of assistance to continue to succeed. As they strive to give small to medium sized companies access to the same remarkable results of those with larger scales and budgets, it is evident that teaming up with AIM can surely accomplish this goal.
"Our relationship with AIM has allowed us to enhance our intent to fully serve clients in a new, applicable space."