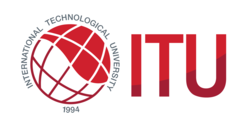 The future of digital media is being created in Silicon Valley
San Jose, CA (PRWEB) July 13, 2012
International Technological University (ITU) announced today the launch of the 2012 Digital Media Production Workshops, a series of practical and creative seminars hosted by renowned professionals from the digital media industry. These San Jose digital arts workshops start July 28, 2012 at the ITU campus downtown.
The workshop courses will cover a diverse range of digital media disciplines including concept art & storyboarding, cinematic space design, real-time digital cinema production and multi-media app development. Through these thought-provoking, project-oriented workshops, attendees will learn fundamental techniques, relevant creative designs and the limitless potential of the digital arts.
"The future of digital media is being created in Silicon Valley," states Cedrick Chan, Department Chair of Digital Arts and Vice President of Digital Media for ITU. "Not only is there an increasing demand for digital artists, the future of digital media relies on innovative and creative storytellers. Through these specialized ITU Digital Media Workshops, attendees will get hands-on training, incorporate new technologies and learn new storytelling methods relevant to the future of digital media."
ITU's 2012 Digital Media Production Workshops will be conducted over three, 2-day weekends. On July 28-29, the first Digital Media Production workshop - Cinematic Art & Design - will cover this critical phase of cinematic design and pre-production.
On August 4-5, the Real-Time Cinema workshop will teach students how to apply the latest real-time technology to light and composite elements seamlessly in cinematic scenes. On August 11-12, the third and final workshop – Digital Media Post-Production – will integrate all the knowledge and media assets from the previous workshops into an innovative mobile media app for the world to experience.
Digital art specialists will teach each workshop by sharing their unique industry experiences in an integrated, multi-discipline process that will offer glimpses at the future of digital media productions. Attendees who successfully complete each of the Digital Media Production Workshop courses will receive 1 unit per weekend course (for a total of 3 units over 3 weekends), that can be applied toward a full Digital Arts graduate degree at ITU. Cost for each weekend course is $300.00 dollars for U.S. residents and $400.00 for non-U.S. residents.
For more information about the Digital Media Production Workshop, please visit http://itu.edu/daworkshop/. To learn more about ITU's Digital Arts graduate program, please visit http://itu.edu/digitalarts
About ITU Digital Arts program
The Master of Science in Digital Arts (MSDA) at the International Technological University (ITU) is a two-year academic program that leads to the MSDA degree. The development of ITU's graduate curriculum for the MSDA incorporates and includes the experience of international film, video game and digital media productions from Silicon Valley and Hollywood.
About ITU
Founded in 1994, International Technological University (ITU) is located in downtown San Jose, a bustling metropolis part of the world-renowned Silicon Valley. With seven strong departments providing high quality academic and practical training, ITU offers distinctive graduate level certificates, Master's, and doctorate level programs.
ITU's San Jose business administration program empowers students with the skills, knowledge and experiences required to succeed as business leaders in today's globalized marketplace, and its San Jose engineering management program teaches students an even a broader range of technical and managerial skills. ITU's San Jose electrical engineering department includes degrees in electrical engineering and computer engineering. Other ITU programs include digital arts, international business, interdisciplinary sciences, and computer science in San Jose.
ITU degree programs aim to educate competent engineers, managers and business administrators with a deep understanding of professional ethics, intellectual property law, environmental protection and other contemporary issues.
ITU has been granted candidacy status by the Accrediting Commission for Senior Colleges and Universities of the Western Association of Schools and Colleges (WASC) and is also recognized by the Bureau of Private Postsecondary Education (BPPE). WASC Candidacy status places ITU among the recognized list of institutions on the U.S. Department of Education's database of recognized institutions of higher learning and the Council for Higher Education's Listing of Accredited and Candidate Institutions (CHEA).