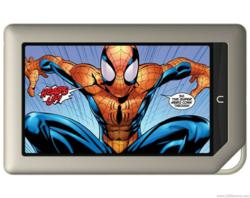 Atlanta, GA (PRWEB) July 17, 2012
DTVExpress.com's XpresServ warranty announced that it will further it's warranty terms to five years from the date of product purchase from four. "We felt it was important to extend the term after so many requests," stated Lara Beltan, COO. "We also were able to keep our prices at the same level without raising them, thus giving our customers an extra year for free."
According to Beltan, the company specializes in TV warranty and Tablet/iPad extended warranties. "We have a five year option on iPads as well, that's priced at the same at less than Apple's warranty for two years with the difference being that we do not offer accidental damage protection. Most people take care of their Tablets, so defects become the major issue. No company touches our pricing in this area."
Belton also stated that the there are no destructive hidden depreciated buyout clauses. "We either repair the TV to the customers satisfaction or replace it with a like model. Same with Tablets. It's a repair or replace warranty."
According to the company web site the company focuses on two things – price and service once a claim is placed. "We're on average 30 to 40% less expensive than our nearest competitor and 60% or more less than the stores. We keep our margins slim and run a tight ship and provide a good price." stated Beltan further. "And we have a great service network." The web site at dtvexpress.com offers warranties on almost every TV brand including Samsung TV extended warranty as well as Panasonic and others.
DTVExpress has partnered with 30 year old Safeware to be the warranty administrator for claims.
About the Company
The XpresServ Warranty is sold at DTVExpress.com, an A rated company by the Better Business Bureau. The company has been in operation out of its Atlanta, GA offices for 12 years. The company is a leader in the extended warranty space especially in Televisions and Tablets/iPads. The company has received many awards for it's warranties including Editors Choice "Best TV Warranty" awards by CEAG and Inc. 500 awards from Inc. Magazine.