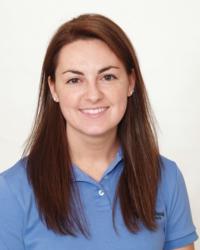 "Lisa and Jim have an ag background and both are eager to start working with local farmers, says Wayne Richard, area manager. "They'll be a good addition to our staff," he adds.
(PRWEB) July 24, 2012
Wayne Richard, area manager, has announced the hiring of Lisa Daffin and Jim Newcomb as loan officers working from the Farm Credit cooperative's Denton , Maryland office.
According to Richard, Daffin and Newcomb will be responsible for servicing current customer's farm loans as well as new business development.
Daffin grew up on a small grain and vegetable farm in Talbot County. The farm includes a greenhouse operation where vegetable transplants are produced for growers. She graduated from Easton High School in Easton, Maryland in 2006 and West Virginia University in Morgantown, West Viriginia in 2011 with a degree in agriculture majoring in agribusiness management and rural development with a minor in horticulture.
Daffin was Miss Maryland Agriculture in 2008 and the same year was the recipient of a MidAtlantic Farm Credit scholarship. Her previous work included working as an intern at Adkins Arboretum and as a greenhouse production assistant for Daffin Agri, Inc.
Prior to joining MidAtlantic Farm Credit, Newcomb worked as a district manager for the Dorchester Soil Conservation District. In this position he interacted with numerous farmers, ag businesses, the general public and all levels of government.
Newcomb is from Caroline County and has a bachelors degree from Frostburg State University and is a graduate of the LEAD Maryland program and the Water Resources Leadership Initiative. Newcomb and his family attend Chestnut Grove Methodist Church.
About MidAtlantic Farm Credit:
MidAtlantic Farm Credit is one of the largest agricultural lenders on the east coast providing credit and crop insurance in Delaware, Maryland, Pennsylvania, Virginia and West Virginia. They are part of the national Farm Credit System, a cooperative lender with more than 500,000 borrowers and a portfolio of over $160 billion.