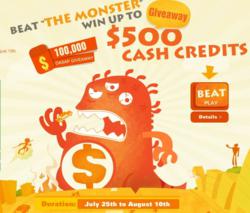 "Oasap hopes to tune up its fashion pulse to the same frequency as the young people who love fashion and seek out fashion through communication." Oasap Operation Director
New York (PRWEB) July 19, 2012
Voting for Oasap's romantic summer getaway finished successfully on July 12th. 154 lucky voters beat out a total of 29,000 to win desirable gifts. This event was promoted by OASAP LTD. and has received favorable responses from its thousands of fashion hunters. The dresses which OASAP provided as gifts are designed by fashion designer Agatha Garcia. Currently, the free gifts have been packed and will be shipped soon.
The lottery draw on July 29th aims to motivate OASAP fans to publish reviews via platforms such as Facebook, Lookbook and Pinterest to expand the possibility of communication between OASAP brand and its potential customers. OASAP has released tens of thousands of fashion products of apparels, shoes, bags and jewelries which have enormous appeal to young fashionistas around the world.
"Oasap hopes to tune up its fashion pulse to the same frequency as the young people who love fashion and seek out fashion through communication." Oasap Operation Director, Mr. Chueng introduced, "OASAP also wants to confirm the efficiency and influence of dissemination of information from SNS platforms by launching the activity--OASAP is always trying to find out the collaborative methods between social media, picture of social and fashion online store."
The lottery draw will be practiced with a rotating roulette, and all OASAP registered users can participate in the game. All the prizes will be shipped for free.