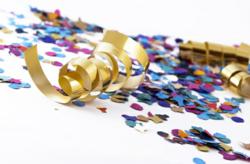 Our Customers are our greatest asset... It is very important to us to deliver the highest quality customer experience. Judit Sharon, CEO
Waltham, MA (PRWEB) July 19, 2012
Onset Technology, the creator of OnPage announced today that its popular, secure priority messaging and pager app for iPhone, Blackberry and Android has completed a better-than-expected first year since its introduction in July of 2011. In its first year, OnPage has become an essential secure messaging application for over 1,000 organizations including healthcare, emergency services, information technology, financial institutions, EMS, and government agencies. OnPage's growth has been driven by the ever-increasing need for secure communication that must reach its intended recipients under all circumstances, while providing an auditable communication trail to the sender.
Since its introduction of OnPage a year ago, Onset has managed to release the application to all three major smartphone platforms, including its latest release to the Android market in June 2012. The integration onto all the major smartphone platforms has allowed IT shops, hospitals, emergency services, media, and other organizations to consolidate all their communications onto one preferred device.
Also in its first year, OnPage has established itself as a traditional pager replacement and the premier compliant messaging system that ensures immediate, secure and acknowledged delivery of high priority messages. The company continuously solicits feedback from its customer base, and acts quickly to implement the features and capabilities that meet their needs.
"Our customers are our greatest asset," says Judit Sharon, CEO and President of Onset Technology. "We listen to our customers as well as potential customers and make a genuine effort to understand their needs and deliver a product that will best serve them. We strive to deliver the highest quality of customer experience. "
OnPage is also continually striving to improve communication reliability and security for its customers. In July 2012, OnPage released a Blackberry update that gave Blackberry users improved redundancy and immunity from RIM Push mishaps.
OnPage currently supports Apple iOS, BlackBerry OS, and Android. For more information, visit the OnPage website at http://OnPage.com/.
ABOUT ONSET TECHNOLOGY
Onset Technology is a leading vendor of mobile messaging solutions to organizations with mission-critical emergency communications requirements. The company's OnPage mobile app turns iOS, BlackBerry, and Android smartphones into secure digital pagers, supported by an enterprise-grade messaging and paging platform. Onset Technology's OnPage is now used by over 1,000 organizations, including those in healthcare, emergency services, information technology, financial institutions, the legal profession, and government agencies. For more information about OnPage, visit the OnPage site at http://www.OnPage.com