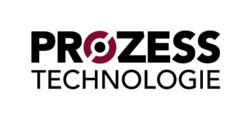 "The company counts 16 of the largest 20 global pharmaceutical manufacturers as customers."
Saint Louis, MO (PRWEB) July 20, 2012
The future could not be brighter for St. Louis based Prozess Technologie, LLC. In the last three months, the industry leader in custom spectroscopic solutions for the manufacturing sector has quietly laid the foundation for growth and expansion. Today the Company boasts a new name, substantial balance sheet, is debt free and has moved to a new headquarters facility in St. Louis, Missouri.
Prozess Technologie is a high tech company which designs, builds and implements spectroscopic solutions for real-time process measurement and control in multiple manufacturing sectors, including pharmaceutical, food and beverage and petrochemical. Solutions include a wide range of hardware, software and professional services that provide continuous measurement and real-time analysis of most chemical processes.
The Company's growth has been fueled, in large part, by leading manufacturing movements PAT (Process Analytical Technology) and QbD (Quality by Design). With pressure from the FDA (United States Food and Drug Administration), manufacturers are looking to Prozess solutions to enable them to produce products with consistent quality in a shorter production window, while shrinking waste and reducing overall production costs.
With the infusion of capital, new product development has become a strategic focus, as Prozess looks to grow their presence in multiple vertical markets. Susan Bragg, Ph.D., CTO and founder will head these efforts. "Our technology, both hardware and software, and our science has enabled some of the largest companies in the world to reduce production cycling time, prevent rejection of batches, enable real-time release, and improve energy and material use. With our current financial position, we can really push our R & D efforts to better accommodate current customers and extend our solutions to broader markets," says Bragg.
Manufacturers in virtually every market are being challenged to improve process measurement and control. Whether driven by legal requirements, industry regulations, organizational goals or good manufacturing practices, manufacturing companies are under intense pressure to be more competitive. Process control technologies offer a significant advantage to manufacturers.
To date, Prozess is a leading supplier to the highly regulated pharmaceutical manufacturing industry. "The company counts 16 of the largest 20 global pharmaceutical manufacturers as customers," says Randall Kruep, Chairman and CEO. Prozess' pharmaceutical manufacturing applications include blending, high shear wet granulation, drying, tablet press and feed-frame, color monitoring, dilution monitoring, concentration monitoring, reaction monitoring and cleaning.
Prozess solutions are a vast improvement over current process measurement and control methods, which require manual sampling and subsequent offline laboratory analysis. Legacy approaches are inefficient, error-prone, and unsafe compared to Prozess' direct process measurement approach, which allows customers to monitor production parameters and validate compounds in real-time, vastly increase quality control, dramatically reduce production costs, enhance safety in hazardous environments, and increase purity in sterile or clean environments.
Prozess Technologie was formerly Expo Technologies. In March, Greta Holdings and KFP Partners based in Silicon Valley, California, purchased the process analytical technology (SpectrAlliance) division of Expo Worldwide U.K. and renamed the company Prozess Technologie. Today the company is debt free, has a substantial balance sheet, as well as, access to capital and resources necessary to provide solutions to its multinational customer base.
Prozess Technologie enables its customers to understand and control their manufacturing chemical processes in real-time. The company creates optical spectroscopy systems to increase quality, yield, and productivity while reducing risk and downtime in the manufacturing environment. Customers can gather, process, and interpret data in milliseconds while viewing the data securely from wherever they are as part of an enterprise wide continuous process system.
Prozess Technologie integrated hardware and software solutions are in use across the world by manufacturing customers in the pharmaceutical, food and beverage and petrochemical sectors. The Company is a closely held, private organization, owned by investors and employees, operating out of Silicon Valley, California and Saint Louis, Missouri.