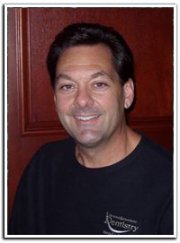 Tampa, FL (PRWEB) July 26, 2012
Randall A. Diez, DMD, uses advanced technology to provide patients with natural looking teeth that are straight and white without surgery or the need to wear braces. At General and Cosmetic Dentistry, Dr. Diez' patients can have white teeth through the application of porcelain veneers. As a cosmetic dentist, Dr. Diez thoroughly understands the procedure, which is used to fix a variety of cosmetic problems.
Patients who have uneven teeth, problems with wear and tear, permanent stains, worn enamel or other issues can have straight, white teeth through the application of porcelain veneers. The procedure usually takes three separate visits. At the first visit, Dr. Diez examines the patient's teeth and discusses the procedure and expected results with the patient. During the second visit the teeth are prepared for the veneers and an impression of the teeth is taken so that the veneers can be created. On the third and final visit, Dr. Diez will place the veneers and shape them so that they fit perfectly and match the adjacent teeth.
As a cosmetic dentist, Dr. Diez uses porcelain veneers because they resist stains better than other materials. In addition, porcelain reflects light in a manner similar to natural teeth so it is an excellent material to use to mimic natural teeth. The porcelain veneers usually hold up very well for eight to 10 years before a replacement is required. Proper care is a must since the veneers can be damaged.
At General and Cosmetic Dentistry, patients can discuss their options for porcelain veneers with Dr. Diez. Because enamel must be removed from the tooth before the veneer is attached, it is very important to weigh all the options for each patient individually. To learn more about getting white teeth that are straight and even with porcelain veneers, visit dentist-in-tampa.com.
General and Cosmetic Dentistry is a general practice offering patients personalized dental care for Tampa, FL for over 25 years. Dr. Randall A. Diez received his bachelor's degree from University of Florida, is a graduate from University of Florida College of Dentistry and Las Vegas Institute for Advanced Dental Studies. He is educated in advanced anterior aesthetics, cosmetics and reconstructive procedures and occlusion I (biting function and related muscles and joints). Dr. Diez is certified in sedation dentistry, Invisalign, CEREC, Laser Dentistry and TruDenta Migraine. He is part of one percent of dental professionals providing the most recent FDA cleared laser procedure for gum disease and periodontal treatment, and only two percent of dentists have his level of advanced education. To learn more about General and Cosmetic Dentistry and their dental services visit their website at http://www.dentist-in-tampa.com and call (813) 321-0074 or (813) 358-5750.