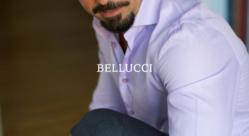 New York, NY (PRWEB) July 20, 2012
ABOUT BESPOKE AND WINE EVENT
Bespoke experience:
Head Designer & President Nedo Bellucci educates guests on the signature details making up a Bellucci Napoli garment including tips and trade secrets on how to design a shirt that truly fits your personality and physique.
'Bespoke' portion of the evening commences on the 19th Floor where guests will begin the fitting process with Master Tailor Simonpietro Olibet
Wine experience:
Master Sommelier Stefano Milioni will present a documentary on the art of winemaking and the secrets involved in professional wine tasting
'Wine' portion of the evening commences on the 20th Floor where guests will meet Stefano Milioni and take part in a wine tasting and food pairing featuring Neapolitan delights
This event is graciously sponsored by
The Leopard at des Artistes & Pizza Master Roberto Caporuscio
Check-in/Arrival Time: Thursday, July 26, 6:00 pm – 7:00 pm Evening Ends 9:30 pm
Limited admission event. Tickets to be purchased in advance.
Ticket price for the event is $ 350.00 per person which includes the following:

One fully custom Bellucci Napoli bespoke shirt for men and women (value $350.00);
One bottle of Barolo (specially chosen by Master Sommelier Stefano Milioni) (value $70.00);
One pair of Limited Edition Handmade Bellucci Napoli Signature Cuff-links (value $108.00).
$350 giftcard towards Suit
INFORMATION ABOUT BELLUCCI NAPOLI
Bespoke suits of the finest quality...bespoke shirts that fit like no other... fine accessories to complement the garments.... this is Bellucci Napoli. Established by designer Nedo Bellucci, Bellucci Napoli embraces the authentic Neapolitan tailoring style to produce garments of the highest quality, cut and designed to enhance a gentleman's aesthetic and athletic presence. Emphasizing existing qualities and aiming to diminish imperfections, Bellucci Napoli is proud of our talented "old world" tailors whose craftsmanship creates garments that are unrivaled in the market today.
The process of making a Bellucci Napoli bespoke garment consists of multiple, delicate details. The cut is entrusted to expert hands that work without the use of machinery, rigorously focusing on the softness of the sleeve and the suppleness of the shoulder with undivided attention. With details such as buttonholes made with silk thread, opened and hand stitched - the hallmarks of Neapolitan "old school" tailoring. Each cut, every stitch follows precise measurements and culminates in the creation of a suit that is distinctive, superbly crafted and flattering. Style and elegance are the timeless trademarks of a Bellucci Napoli bespoke suit. Today Bellucci Napoli is the established bespoke tailor of custom, handmade clothing of unprecedented quality in the Neapolitan tradition.