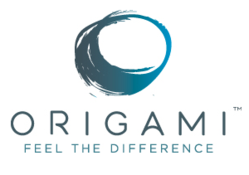 "If it was on the market now, I would buy it"
WASHINGTON, DC (PRWEB) July 20, 2012
Just days before The International AIDS Conference (AIDS2012) hosted by the United States in Washington, DC, July 22-27, ORIGAMI Condoms of California completed its Phase I User Preference (UP) pilot study for the ORIGAMI R. A. I. Condom, the first dedicated condom for receptive anal intercourse. The device was developed by California inventor, Danny Resnic.
The independently conducted clinical research by The Fenway Institute of Boston, studied 14 men who have sex with men (MSM), who evaluated acceptability, feel and usability of two different Origami Condoms, made of medical grade silicone and designed to improve the safety of receptive anal sex with respect to the transmission of HIV.
The outcome demonstrated strong evidence of consumer interest in this unique inserted silicone condom. The mean average retail price that participants were willing to pay for the condom commercially is approx. $7.US (range $0-$20), significantly higher than the company's earlier marketing projections.
Overall, participants enjoyed the condom and reported pleasure in using it. See what some of the participants thought;
"Didn't think I would like it but I like it. Very good. Better than latex condom."
"A lot more appealing. Looks more comfortable and would be more likely to try. Feels really thin but durable. Internal structure seems a lot nicer."
"Looks big and natural." Another participant said "Easy. Bigger. Seems like it'll be easy to insert. Seems like it'll feel better. It's going to feel good. Right kind of size for any type of penis."
"If it was on the market now I would buy it."
"I can see selling 10-12 in a pack. I worked in a sex store. I've seen what people will/won't buy. With a demo [it] would sell great."
"Terrific condom. Got the right idea about it. Would make anyone use a condom. Doesn't hurt. Two fingers and it's done. I like the packaging."
"Good for younger guys to use. Could help them use condoms more."
The participants accepted the overall concept of a dedicated condom specifically for receptive anal sex. While the UP study was not designed to evaluate pleasure elements of each model, participants both predicted and experienced pleasure in using the condoms. Most of the participants were intrigued by the condoms and there appeared to be a high acceptability of a receptive anal condom and its potential commercial market.
A full report will be published in September. Part 2 of the research will continue with ORIGAMI's Couples Acceptability Study in September following structural testing of the preferred condom prototype that was chosen by the UP study participants.
For additional information or to request an interview, contact Ray Chavez, Project Manager at 310-280-9861, rayc1588(at)gmail(dot)com