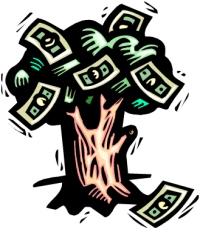 Ebay Inc.hits a new 52-week high of $45.48 on Friday.
Newport Beach, CA (PRWEB) July 21, 2012
http://www.BreakoutStocks.com - The US leader in microcap breakouts, offers a high quality stocks alert newsletter to investors looking for the best breakout stocks around. Breakoutstocks.com provides its subscribers with timely information and exclusive charts on cheap and under-valued stocks in the United States with the potential of breaking out.
Sign Up at - http://www.breakoutstocks.com
Though more Europe debt crisis news emerges, investors are anxious for Apple to release earnings next week. Facebook is also set to release earnings next week and this would be Facebook's first earnings results since its closely watched IPO.
BreakoutStocks.com reports 3 big board stocks with new 52-week highs on Friday:
Ebay Inc. - $45.48
Pfizer - $23.87
Athenahealth - $97.25
Disclosure: BreakoutStocks.com is not a registered investment advisor and nothing contained in any materials should be construed as a recommendation to buy or sell securities. Investors should always conduct their own due diligence with any potential investment. Please read our report and visit our Xoma Ltdcomplete risks and disclosures.