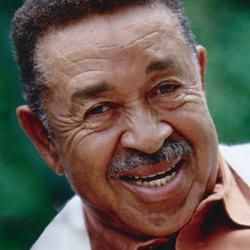 Mental health professionals can play a pivotal role in the proper diagnosis of epilepsy and the behavior management of disease-related symptoms and stress.
Philadelphia, PA (PRWEB) July 24, 2012
HealthForumOnline (HFO), a nationally-approved (APA, ASWB, NBCC, PSNA, CA-BBS) provider of online continuing education (CE) for psychologists, social workers, counselors, nurses and other allied healthcare professionals is pleased to announce a new course to HFO's extensive online CE resource library entitled The Excitable Brain: What Every Clinician Should Know About Epilepsy.
An estimated 50 million people worldwide have epilepsy. In the United States alone, approximately 3 million people are affected with epilepsy or seizures with an annual cost of approximately $17 million in direct and indirect costs. In fact, it is estimated that 10% of Americans will experience a seizure in their lifetime. Although epilepsy has a major impact on public health, this disorder rarely receives public attention or the amount of research funding necessary to make advances in prevention and treatment (e.g., Reuber & Mayor, 2012; Trevathan, 2011).
Since epilepsy is not a disease but a symptom of multiple and various causes, the chances of having patients with either seizures or epilepsy are great. Frequently, clinicians see patients with brain tumors, stroke, traumatic brain injury, genetic disorders, and dementia, all which may cause seizures or epilepsy. With the growing number of soldiers returning from war with traumatic brain injury and with the aging population in the United States, the number of patients who have epilepsy is expected to increase in the upcoming decades (e.g., Salinsky, et al., 2011).
In the epilepsy context, misdiagnosis is common and places patients at an increased risk for repeated seizures and resultant cognitive and neurobehavioral changes. Moreover, as these patients are often misdiagnosed with psychiatric illness or attentional disorders before a getting a proper epilepsy diagnosis, mental health professionals can play a pivotal role in diagnostic redirection and the behavior management of disease-related symptoms and stress.
Psychologists, social workers, counselors, nurses and other allied health professionals can chose from HFO's 19 categories of continuing education (CE) topics related to health psychology and behavioral medicine (i.e., ethics, cancer adaptation, women's health, cultural diversity, eating disorders, reproduction/sexuality, aging/gerontology, pediatric behavioral medicine, assessment, chemical dependency, chronic/acute illness, clinical intervention, group therapy, infectious disease, long-term care, neuropsychology, pain management, spirituality/mindfulness, LGBT issues) containing over 80 online CE courses that are fast, convenient and cost-effective.
For more information on this course or a complete listing of titles in our online CE resource library, visit HealthForumOnline.com.
Reuber, M., & Mayor, R. (2012). Recent progress in understanding and treatment of nonepileptic seizures. Current Opinion in Psychiatry, 25. In press. doi:10.1097/YCO.013e3283523db6
Salinsky, M., Spencer, D., Boudreau, E., & Furguson, F. (2011). Psychogenic epileptic seizures in US veterans. Neurology, 77(10), 945-950. doi:10.1212/WNL.0b013e31822cfc46
Trevathan, E. (2011). "Flying blind" without epilepsy surveillance data (Editorial). American Academy of Neurology. 76 (1), 10-11. doi:10.1212/WNL.0b013e318203e9b0
About HealthForumOnline:
HealthForumOnline (HFO) is approved as a provider of CE courses by the American Psychological Association, the National Board of Certified Counselors, the Association of Social Work Boards, and several state professional organizations, including the Pennsylvania State Nurses Association, an accredited approver by the American Nurses Credentialing Center's Commission on Accreditation, and the California Board of Behavioral Sciences. HFO's CE Program's Advisory Committee and authors are comprised of over 60 nationally-recognized experts in behavioral medicine.