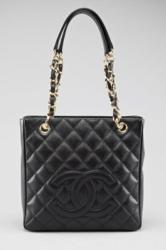 Luxury has become a universal language … there was no media and no magazines in China in 1992. Now we have the media of the world coming here.
Houston, TX (PRWEB) July 25, 2012
On July 21, Louis Vuitton opened the doors to its largest store in China, offering authentic designer handbags, clothing and accessories to lovers of exclusive fashion. For over a decade, Rodeo Drive Resale has offered shoppers the opportunity to buy items such as discount Hermes scarves, Tiffany & Co. jewelry and Louis Vuitton purses, and as China's fashion industry is set to become the world's second-largest fashion market by 2020, the online reseller takes a look at the effort to woo China's wealthy lovers of luxury.
Behind Audi and BMW, Louis Vuitton is the third most-searched for luxury brand in China, according to a 2011 report by Digital Luxury Group. French fashion house Chanel ranks in at 5th and Christian Dior 8th, with popular brands Hermes and Gucci falling within the top 20.
"Luxury has become a universal language," Louis Vuitton chief executive Yves Carcelle said in a recent interview. Notorious for strict censorship laws, China has loosened its grip on the flow of information, allowing citizens stay current on global fashion trends through a wealth of content available in print and online media.
"There was no media and no magazines in China in 1992. Now we have the media of the world coming here," Carcelle added.
It is not only Louis Vuitton, who held a fashion show last Wednesday in Shanghai to commemorate their latest store opening, that has taken notice of China's newfound fashion presence. According to Huang Hung, fashion contributor at WWD, Chanel and Christian Dior recently paid for "A-list [Chinese] stars" to come to their shows. Furthermore, she recently reported that more Chinese models will be featured in advertisements: "As brands become more focused on the China market, this would be a natural development."
While upscale items coming in to China's mainland are usually authentic, ShopRDR.com co-founder Raya Jaffer recently cautioned online shoppers to be mindful of buying high-end fashions coming out of the country, as nearly 80% of the world's counterfeit fashion originates in China. Last month, Raya explained that with just a little shopper savvy, lovers of genuine designer brands can find the item of their fashion dreams for a price that matches their financial reality.
"Buying pre-owned authentic items from sites like ShopRDR.com allow you to buy the top luxury designers without the luxury price," she said. "Often you can get a pre-owned Louis Vuitton handbag or clutch for around the price of a new Coach."
ABOUT RODEO DRIVE RESALE
With over a decade of experience, Rodeo Drive Resale specializes in buying, selling, and consignment of authentic couture fashions. Buy, sell or consign favorite luxury designers such as Louis Vuitton, Chanel, Prada, Gucci, St. John Knits, David Yurman, Christian Louboutin, Tiffany & Co. and more. All items are guaranteed 100% authentic. Visit RDR online at http://www.shoprdr.com or call toll free at (888)697-3725.