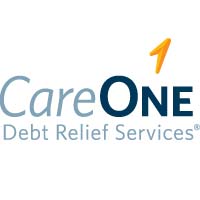 She felt so strongly about the program and how much it was helping them that she decided to share it with me.
Columbia, MD (PRWEB) July 31, 2012
The latest data detailing the state of consumer debt makes it clear that many Americans continue to struggle with debt. Unfortunately, many of those same people don't realize there are solutions to dealing with debt that are readily available to them. Even today with all of the media attention surrounding foreclosures and mounting consumer debt, talking openly about debt remains a social taboo. The inability for those struggling to speak openly about their financial challenges means that trusted resources and information about potential debt relief is harder to come by. This lack of openness also cuts consumers off from the much needed support of friends and family when financial times are tough.
One of the leading providers of debt relief services, CareOne Services, Inc. is making it easier for consumers to talk about their financial struggles and to find the help they need. The Community Member Spotlight blog series profiles CareOne customers willing to share their story and detail how the CareOne debt relief options are working for them. This series provides consumers seeking honest answers about debt relief programs with a real life account of their personal debt struggles. The most striking aspect of the series is the variety of consumer s profiled. The spotlight blog features CareOne customers from all walks of life, ages and economic background. "The Community spotlight showcases how debt does not target one economic group or a specific demographic, everyone is impacted by debt," explains Suzanne Coblentz, CareOne's Manager of Social Media.
Bonny B., a Debt Management Plan customer shares; "I was randomly complaining about all my bills one day at work and one of my friends took me aside to tell me about the CareOne plans. She didn't have to confide in me that she had done it, and she was a little ashamed that she and her husband had gotten into money trouble, but she felt so strongly about the program and how much it was helping them that she decided to share it with me."
The Community Member Spotlight gives debt a familiar face for consumers and allows those struggling to see that they are not alone. By sharing advice with others looking for answers, CareOne customers achieve the ultimate reward, which is helping someone else that is going through what they went through. In addition to the support and advice from others who have "been in their shoes", both current and prospective CareOne community members benefit from the free financial education CareOne provides through the forums, blogs, and resource guides offered on the site.
It is this ongoing dialogue that will inspire others to help people meet the challenge of debt head on. Debt happens in many instances for reasons beyond our control, loss of a job, a major medical expense or a divorce. Life happens and we need to make it acceptable for people to talk about debt so they can help others.
CareOne stands behind open discussions about debt and their plans and provides the platform for consumers, financial experts, and customers to share their experience, offer advice, and most importantly the emotional support those in debt need to be successful.
CareOne providers represent the nation's largest brand of debt relief services with over 5 million people helped to date. CareOne founder, Bernie Dancel, and many CareOne employees know what being in debt is like and are proud to offer a second chance to those struggling with debt. It is this foundation of shared experience that sets CareOne apart from the rest of the debt relief industry. CareOne knows what being in debt feels like, and more importantly, what it takes to get out. Visit CareOne at http://www.CareOneCredit.com for more information about the company and services.