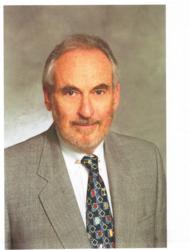 Los Angeles, CA (PRWEB) July 24, 2012
Legendary Hollywood attorney, Eric Weissmann, formerly one of the founders and principals of the Beverly Hills law firm of Weissmann Wolff Bergman Coleman Grodin & Evall, today announced formation of his own Eric Weissmann law firm in Encino, California. He has taken with him more than 50 of his personal clients including directors, musicians and actors Paul Mazursky, Keith Carradine, Michael Cimino, Gene Wilder, Jonathan Kaplan, Wen Jiang, Maxim Shostakovich and Andrei Konchalovsky plus a substantial number of other U.S. and international actors, directors, writers, producers and production finance companies. His international practice includes representing such foreign entities as Korea's prominent entertainment company CJ Ventures, Emperor Multimedia Group from Hong Kong, KDB (Korea Development Bank) as well as directors from Russia, France, Hong Kong, Italy and mainland China.
Weissmann formerly was Vice President and Worldwide Head of Business Affairs for Warner Bros.. Prior to that he was a partner in the firm of Kaplan, Livingston, Goodwin, Berkowitz & Selvin where he was the head of the Entertainment Department.
Weissmann says about this latest "Act Three" development in his career that he "looks forward to enjoying the freedom of being on his own and being able to devote full time to the representation of his clients." He also says he is looking forward to continuing his career as a lecturer and teacher at universities, law schools and symposiums in the United States and in foreign countries, as well as an arbitrator at the IFTA." His office e-mail is eweissmannesq(at)gmail(dot)com, telephone: (818) 986-7311.
PRESS CONTACT:
Lindajo Loftus
Vice President
Weissman/Markovitz Communications
Tel: 818-760-8995
Fax: 818-760-4847
Mobile: 310-497-8108
Email: lindajo(at)publicity4all(dot)com