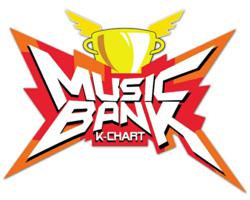 "This incredible show is jam packed with the hottest K-Pop hits and Myx TV is proud to present Music Bank in our exclusive English dubbed version."
Redwood City, CA (PRWEB) July 25, 2012
Myx TV, the premier Asian American entertainment network in the United States, delivers the hottest K-pop artists on one spectacular show. Music Bank is a music television program featuring K-Charts' top 50 songs of the week. Count down to #1 to see the biggest K-pop stars perform their latest hits.
Music Bank airs Tuesdays at 9pm/8pm Central on Myx TV.
Catch a Preview from Music Bank's Paris Concert Special featuring U-Kiss, Sistar, 4-Minute, Beast, Shinee, 2pm, T-Ara, and Girls Generation on July 29 at 10pm PT. And watch a special week of Music Bank starting July 31 through August 3, with a 2-hour encore on Aug 5 at 9/8c.
"We're extremely excited to introduce Music Bank on Myx TV in a way it has never been seen before," says Joy Bovatsek, Head of Programming for Myx TV. "This incredible show is jam packed with the hottest K-Pop hits and Myx TV is proud to present Music Bank in our exclusive English dubbed version."
For more details on upcoming episodes, visit http://www.myx.tv.
###
ABOUT Myx TV®:
Myx TV is the premier Asian American entertainment and lifestyle cable network in the United States. Dedicated to airing the best in entertainment, Myx TV's programming is a unique combination of original and syndicated shows, including magazine talk shows, interactive music video countdowns, independent film and Asian cinema, and animation, airing 24/7 in English. Broadcast in over 9 million households across the country it provides a platform for Asian Americans on mainstream television and is also represented on its official website by a community of bloggers from coast-to-coast. To find Myx TV in your area and for exclusive content online, visit http://www.myx.tv.
MEDIA ASSET:
TV Commercial link: http://bit.ly/Qg8S2k