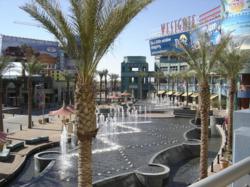 Elite Security Services Starts Offering Instant Installation Service for their Glendale Home Security Systems Customers
(PRWEB) July 26, 2012
Elite Security Services is now offering instant installation facility for all their service plans within a day, to provide maximum satisfaction to their Glendale home security systems users. The company has been providing efficient home protection service within economical price range in this region since last one year. Their customers in Glendale can now request for instant installation by only paying the standard installation charge of $99.00. Elite Security Services is one of the most rapidly expanding security companies in the entire nation, and has set up a robust service network in Glendale in order provide this service to their customers.
Introduction of this facility is expected to strengthen the position of Elite Security Services in the Glendale home security systems industry because not many other companies in this region are known to offer similar facilities to their customers. The exemplary growth experienced by Elite Security Services can be attributed to the knowledge and experience of Mr. Paul Shakuri, the owner of the company. Mr. Shakuri has been serving the American home protection industry with distinction for years.
Talking about this new facility offered by his company, Mr. Shakuri says, "This service was available from the very beginning in some other cities, in the country. With your good wishes, now we have a sufficiently strong service network to offer this facility in Glendale". He also added that his company would offer this benefit with all three service plans on request from their customers. It is relevant to mention here that the company offers three domestic security plans with monthly rentals of $35.99, $40.99, and $44.99. The customers of the company in Glendale have expressed pleasure about this initiative from their favorite Glendale home security systems company.
About the Company: Elite Security Services is a rapidly growing company in the home security industry. They offer highly efficient and economical home security solutions in America and Canada.
Contact
Paul Shakuri
Phone: 800-880-9569
Website: http://www.YourAlarmNow.com