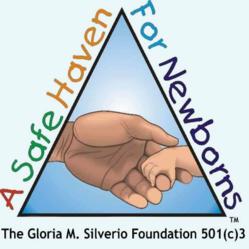 Public awareness is saving lives and the use of technology is an integral part of their community outreach efforts
Miami, FL (PRWEB) July 26, 2012
Simple Software.US announces it has committed to providing I.T. services, pro bono, to A Safe Haven for Newborns (http://www.asafehavenfornewborns.com) , one of the most effective Safe Haven programs in the nation.
"Safe Haven for Newborns" began in response to the tragedy of newborn abandonment in Florida. The Gloria M. Silverio Foundation a 501©3 Florida not for profit organization established a program in 2001, called "A Safe Haven for Newborns." We are not affiliated with any organizations and we "partner" with everyone statewide.
The Florida Safe Haven Law was enacted in 2000 in response to an increasing number of newborn infants left to die in dumpsters, garbage cans, ditches, along lakes, canals and other hazardous places…Desperate young mothers who are hiding their pregnancy, in great fear and mental distress and don't know what to do, have too often chosen the frantic path of abandoning their newborns only to face charges in the legal system. The unthinkable act of these young mothers not only destroyed the lives of these babies, it made them criminals. Two lives lost unnecessarily.
"Safe Haven" is a safety net for both the mother and the newborn infant. It allows mothers, fathers or whoever is in possession of an unharmed newborn, approximately seven days old or less, to leave them with someone at Safe Havens: any hospital, staffed fire rescue station, or staffed emergency medical service station, with no questions asked, totally anonymous, free from fear of prosecution. The Hospital will contact a participating private adoption agency who will then arrange placement of the newborn with a waiting family.
The Safe Havens: hospitals, fire rescue stations and emergency medical service stations working to receive these babies coupled with the identity protection of the parent, make this law an effective tool in preventing unnecessary deaths of newborn citizens of the state of Florida.
A Safe Haven for Newborns is dedicated to reaching pregnant girls and mothers before they reach the crisis stage. We assist them as they make their decision in the best interest of their baby and themselves, whether with counseling, parenting, health related issues, Adoption or confidentially placing their Newborn with a "Safe Haven."
President and Owner Tommy Raffaele says, "This is an amazing organization that to date has secured the future for 173 innocent, precious newborns. Public awareness is saving lives and the use of technology is an integral part of their community outreach efforts. I feel blessed for all of our past businesses successes and wanted to give back to truly make a difference. Please visit their web site to see how you can also help this life saving organization."
Nick E. Silverio
Founder
Gloria M. Silverio Foundation 501(c)3
"A Safe Haven for Newborns"
6801 NW 77th Avenue Suite 404
Miami Florida 33166
Cell: (786) 246-1304
Office: (305) 882-1304 Ext. #103
Fax: (305) 882-889-0017