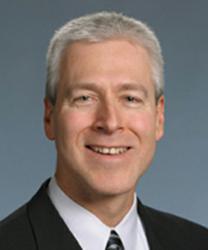 Margate, FL (PRWEB) July 26, 2012
Dr. Raymond Gailitis, MD, FACS, leading LASIK surgeon in Margate, has rejoined the elite Haute Living Haute MD Network. An exclusive invitation-only group, the doctors representing the network are at the pinnacle of their industries. Dr. Gailitis was handpicked for his exceptional skill as a leading LASIK surgeon. Haute Living magazine will continue to feature Dr. Gailitis as an exclusive Haute MD.
# # #
About Haute MD Network
The exclusive Haute Living Haute MD Network is made up of the most prestigious doctors across the US. Doctors are revered and invited for their skill in one of nine specialties: Breast, Face, Smile, Nose, Skin, Body, Bones, Hair, and Lasik. The Haute MD blog is frequently updated with groundbreaking news, trends and events in the industry, and is the ultimate source for finding the best doctor in your area. Visit http://www.hautemd.com today.
About Dr. Raymond Gailitis, MD, FACS
A co-founder of The Center For LASIK, Dr. Gailitis is a fellowship trained refractive and Corneal Transplant Surgeon who specializes in LASIK surgery. Qualified and listed by Trusted LASIK Surgeons, an online LASIK directory that screens surgeons, Dr. Gailitis was selected based on his experience, premier patient care and professional credentials. For over 19 years he has been performing LASIK and other vision correction surgeries in South Florida.
Aside from authoring numerous articles on lasers and refractive surgery and holding several patents in the field, Dr. Gailitis has also been involved in several FDA studies and has taught and mentored other physicians around the world.