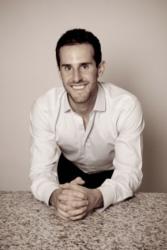 "A vacation creates an opportunity to detach from our fixed, unconscious and often unhealthy ways of being and doing, and start fresh, rather than continue stressing your body through overextended schedules, overeating and overindulging."
(PRWEB) July 31, 2012
A recent survey showed than Americans would rather save money for a big vacation than put it away for their kids' college education. But have you ever returned home from one of those long-awaited, expensive vacations even more exhausted than when you left?
According to Dr. Josh Wagner, founder of the Life House in New York City, summer vacations can be an opportunity to break out of those unhealthy daily routines, revitalize yourself and rejuvenate your health.
"A vacation creates an opportunity to detach from our fixed, unconscious and often unhealthy ways of being and doing, and start fresh," says Wagner, "rather than continue stressing your body through overextended schedules, overeating and overindulging."
Wagner suggests these proactive steps to creating a memorable, health-focused – and perhaps even life-changing – summer vacation that will actually enhance your life when you return home.
*Go Unplugged: Has your IPhone or laptop become permanently attached to your body? Make the commitment to reduce your online time to 15 minutes a day, in the late afternoon or early evening or before dinner (so you cannot get hooked into your work/emails because you already have scheduled plans). Or better yet, how about not checking your computer/email at all? "Make this time an exercise in delegation/outsourcing your business needs," says Wagner.
*Let THEM Do the Work: Is walking around a big city with a map in your hands the whole time really all that relaxing? By booking a trip that is all-inclusive -- not just your meals, but your itinerary as well – can up your pleasure and reduce your stress. "Don't try to figure it out ALL on your own," says Wagner. "Have someone plan it or take you on it for you."
*Choose Smart Destinations: This year, why not schedule vacations that ensure you actually get to rest and rejuvenate your body, rather than being constantly on the run, or be tempted to overindulge in too much food and drink. If you usually opt for overcrowded amusements parks or tourist destinations, go to a resort with a pool, spa and great views instead.
*Break Old Habits: When you're outside of your daily routine and environment, its easier to change your habits: For starters, take on a new healthy dietary change, such as opting for a healthy breakfast without any dairy, soy, carbs, sugars, caffeine. "Experiment with breaking one unhealthy habit, and you'll be amazed how easily you're able to live without it," says Wagner.
*Go Within: Bring a journal. Call family/friends who seem to get lost during the day-to-day stress and routines and have a meaningful conversation. Or simply enjoy your spouse, or traveling companions, without the daily distractions getting in the way.
So make a commitment this year to find ways to invigorate, rather than exhaust, yourself, on your vacation, and see what a difference it makes to your overall wellness. Adds Wagner: "Albert Einstein used to take the entire summer off every year to go sailing. No math or physics whatsoever. This was his way of letting his mind rest, to start anew the following year. If he can do it, so can you."
Dr. Wagner also recently released a series of free, downloadable eBooks and protocols for healthy living, including:

"Access: Nutritional Transformation" a comprehensive, healthy eating guide which is available at The Life House website.
"Freedom From Fibromyalgia" is a free, downloadable 50-page eBook and a Fibro-focused website which address the widespread misconceptions about the chronic pain condition and help sufferers find relief and healing for their condition.
DrJoshWagner.com also features informative new videos, updated treatment protocol, research and information, and offer a community forum for people affected by Fibromyalgia, where visitors can go for support and to share their own treatment ideas, success stories, and more.
The Life House Chiropractic also helps individuals and families dealing with other conditions such as high blood pressure, chronic fatigue, anxiety, depression, migraines, attention disorders, and childhood illnesses. With Torque Release chiropractic care, whether it is an acute or chronic condition, your body will get well naturally.
For more information, contact The Life House at 212.876.3286. Also see The Life House on Facebook and Twitter.
ABOUT DR. JOSH WAGNER: Wagner is the founder of The Life House Chiropractic, and he was mentored in Torque Release Technique by its founder, Dr. Jay Holder, and graduated from New York University with honors and earned his doctorate in Chiropractic at Life University in Atlanta, Georgia. Wagner is a native New Yorker raised in Chappaqua.
The Life House Chiropractic : 19 East 71st Street, Suite 5a, New York, New York 10021 : 212.876.3286 : info(at)lifehousechiropractic(dot)com or visit http://www.lifehousechiropractic.com