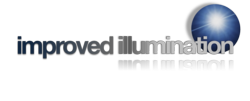 Boston, MA (PRWEB) July 31, 2012
"Over the last 12-15 months, Improved Illumination has spent a tremendous amount of time interviewing, meeting with, researching and evaluating numerous LED manufactures and supplies. Our goal, as LED reliability has improved and the fixture cost has decreased, has been to add a proven LED offering to our already existing suite of cost saving exterior and interior lighting fixtures." says James Feeney, Managing Director of Improved Illumination. "We are very impressed with not only the reliability of NextGen's product offerings but their commitment in providing the highest level of customer satisfaction as well."
"There is no "One Size Fits All" in the lighting world" says Feeney. "The application is the key. Take for example, Parking Garages or Parking Lot Lighting. If you own, run or manage a parking facility, with Metal Halide lamps currently installed, you know they are expensive to run, labor intensive to replace and when these bulbs burn out, leave dangerous unlit areas that may increase the risk to your visitors and/or decrease the customer experience. "
"Improved Illumination is a third party, unbiased provider of cost saving, energy efficient lighting solutions. Unlike others who represent only one particular lighting technology product line, Improved illumination has strong relationships with leading Induction, Fluorescent and now a LED lighting technology provider. This allows Improved Illumination to expand its ability and continue to suggest the most appropriate energy savings solution for our client's individual requirements and specific lighting applications." Feeney added.
"We look forward to working with NextGen Illumination and providing well designed lighting recommendations that exceeds our fast growing list of clients expectations surrounding 5 major factors:
Better Light: covering color rendering and consistency, More Energy Efficient: consume 50-85% less energy, Less Maintenance: Longer lamp life, less replacement, fewer service calls, Environmentally friendly: less greenhouse gasses, smaller carbon footprint and Saving Money: reduced monthly lighting expenses, payback in months, not years."
Improved illumination (http://www.improvedillumination.com) provides exterior and interior lighting solutions to commercial, industrial, educational and government clients. Based in Metro West, Boston, Improved illumination works with Parking Facilities, Warehouses, Hospitals, Lodging Organization, Auto Dealerships and a host of others to evaluate and make cost savings suggestions to reduce our client's lighting/energy consumption. These benefits provide a solid ROI and a payback measured in months not years.
James Feeney can be reached at 508 801 9205 or jfeeney(at)improvedillumination(dot)com and would welcome the opportunity to discuss your current lighting configuration and undertake a no-obligation LEAP evaluation for your organization's locations.