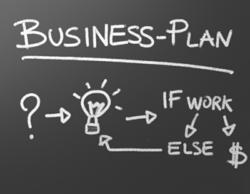 If you want to build a company, don't start building a company.
Curitiba, Brazil (PRWEB) July 30, 2012
We often read articles giving the recipe for success. "Honestly, if I had followed all of them I would have gone crazy," says Carlos Fertonani from MuccaShop, a successful startup in Brazil. There are thousands of advices saying how you should run your company, but the fact is: having a deep look at successful companies we notice they have very different characteristics and none of them alone make a successful business. He cites Goggle and Apple for example which are totally different companies as far as management is concerned, and they are both very successful.
The only thing alone that is responsible for the success or failure of a company, according to Fertonani, is the product itself. That is truly the reason of existence of an organization and everything else is meant to support the perpetuation of it. The product, the service, the website or whatever the company does is by far the most important thing and if it's not taken care enough, continuously improved, make it more perfect or cheaper, sooner or later the company will die, or, in case of a start-up, it won't get off the ground. Besides the product, you need to have a strategy how to reach your customer. You need to find a cheap and efficient way to advert and sell the perfect (or cheap) product you just built. Having said that, the founder of MuccaShop lists 6 things that you should not do when starting a business.
1) Don't make a Business Plan
In the initial steps of a startup you must admit, you have no idea if it will work. As professional as a company may look, truth been told, there is no guarantee of success. In a business environment there an infinite number of variables that affect the success of a venture and it is absolutely not possible to consider all of them. In a later stage, when things are up and running it is ok to make some planning as you know what works and what does not work for your business. Only companies like Startbucks and a few others are able to make a plan on the number of stores they will open next year.
2) Don't think big
Ok, you can think big after working hours, but don't act big. This is for big companies and not you. If you hire a bunch of people, pay big salaries, spend a fortune in advertisement you will do the same as a big companies do and very unlikely you will be able to compete with them. Big companies start new projects hiring lots of people, creating lots of teams to pitch several issues at the same time. As a startup, you should start little taking step by step, doing one thing at the time, and most importantly, starting with priorities.
3) Don't create an org chart
I met several startups whose founders love to put big titles for themselves: CEO, CFO, COO. It is ok to have responsibilities well defined, this helps avoid arguments within the team, but this doesn't mean you won't be hands on as oppose to simply chief of something. I was recently asked if I need a CFO for MuccaShop, Carlos tells. It kept him thinking what the heck this person would do.
4) Don't make forecasts
They won't happen. Financial forecasts contain two parts: revenues and expenses. The only one you can make sure it will happen is the expenses part. Revenues are only predictable if you have a proven Business model, if you've already found the recipe for growth for your business, which is not the case if you at start. Don't waste your time trying to fool other people with Excel spreadsheets full of beautiful numbers, no matter how much sense they make. It is pretty easy to make the numbers match, but it is pretty hard to make them happen. Specially, don't fool yourself with nice spreadsheets. As far as revenues go, even the most pessimist scenario may not happen. Be prepared!
5) Don't start a company
If you want to build a company, don't start building a company. Every company starts with one single successful product. If you have a good product (or service), a product that sells easily, then you will be forced to build a company around to support the sales. Only after you have one product you should think about information systems, human resources, finances and etc. Recently I bought a laptop computer for MuccaShop from a startup that was going bankrupt. Guess what? The machine had a fixed asset tag(!). Nothing against fixed asset tags, but they won't make your product sell more, Fertonani adverts.
Don't waste your time establishing processes. In old companies, people tend to respect the processes, and creativity will generally be banned. In young companies, people will simply not trust the processes, and creativity should not be wasted.
6) Your idea is not everything
Everything starts with an idea. That's true. When you start developing your product you will soon very likely realize (or actually, you must realize) this product could be better. So make it!
People won't line up to buy your product and won't rush to tell all their friends how cool this is. It won't get viral as you think! Forget it. You will have to do much better than this. This advice is more of a "don't give up". Be prepared to continuously improve your product even if it's not selling initially and make sure you focus really hard to make it as perfect as possible. Focus in only one single product, and only after you have a revenue stream with it, will be able to afford having other ideas and start developing other types of products. Note that Google didn't start Google search, Maps, Google Ads and all that stuff they have today at the same time since the beginning. Same with Apple, same with Amazon, that was able to get their first revenue stream with Apple II or selling books on the web, and only then they tried other things.
One very last do.
Make sure you have a nice, efficient and cheap advertisement strategy, Fertonani alerts. Holding your beautiful product in your pocket won't make it successful.
Carlos Fertonani is an entrepreneur, co-founder of MuccaShop, a Brazilian e-commerce website with over 1 milion users, also owner of Orelha de Livro, the best social network for book lovers.