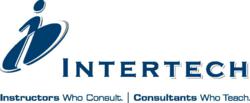 This jQuery mobile training course compliments our HTML5 mobile training course. Combined, they give our students the power to write once and deploy to multiple platforms
Saint Paul, MN (PRWEB) July 31, 2012
Intertech (http://www.Intertech.com) has released a new jQuery mobile development training offering. The course focuses on creating cross-platform mobile web applications.
"This jQuery mobile training course compliments our HTML5 mobile training course. Combined, they give our students the power to write once and deploy to multiple platforms," said Dan McCabe, Intertech Partner. McCabe further states "With our world-class infrastructure for live, online, instructor-led training, we've been working with clients throughout North America and Europe."
Intertech's jQuery Mobile Training course covers creating applications on Android, iOS5 and iOS6 and Windows Phone platforms; design elements and handling events; integrating jQuery applications with web services.
The course is two days in length and costs $1,695 per student. The course is offered in-person or throughout North America in a live, online instructor-led format.
The course concludes theme-based designs using swatches, defaults, and custom themes; ThemeRoller, swatch, and global settings; integration with Adobe's Kuler; the Mobile API including event handling, methods, properties, and data attributes; field proven best practices for service integration including using RESTful services, Ajax, and MVC; and PhoneGap deployment with coverage via running jQuery Mobile as a iOS or Android application.
About Intertech
Founded in 1991 by local entrepreneur Tom Salonek, Intertech, Inc. has grown from a one-person shop to the largest combined software developer training company and research-supported consulting firm in Minnesota. Intertech designs and develops software solutions that power Fortune 500 businesses along with teaching these and other organizations including mid-sized companies and state government.
Intertech works with NASA, Wells Fargo, Lockheed Martin, Microsoft, Intel, and other major companies around the United States helping them learn and use technology. Intertech is a Microsoft Gold Partner, a Microsoft Inner Circle member, an eight time winner of the Best Places to Work in Minnesota award from the Business Journal, the top mid-sized firm to work for by Minnesota Business magazine, a finalist in the Wall Street Journal's Winning Workplaces award, a multi-year winner of the Inc. 500 and the Inc. 5000 awards for company growth, a winner of the Forbes ASAP growth award, and a winner of the Minnesota Fast 50 growth award. Intertech has been featured in Inc., Forbes, Upsize magazine, the Star Tribune, the Business Journal, the Pioneer Press, the Hudson Star-Observer, Minnesota Business, and Twin Cities Business Monthly.