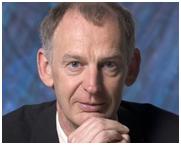 A simple and effective way to reduce stress, is to learn proper simple breathing techniques.
(PRWEB) July 31, 2012
The Military and Security software was created by an international research and education team lead by Henk Kraaijenhof, a biofeedback expert based in the Netherlands. Henk has trained Olympic gold medalists and top professionals and now also trains special forces in tactical breathing for performance under pressure. The software is just one piece of an education and training program for professionals interested in learning more about biofeedback.
Dutch Special Forces Maintain Focus Under Pressure
Though this daring rescue at sea was reported in the news, what most people don't know is that on their way to the rescue, the Dutch Special Forces were staying calm thanks in part to tactical breathing skills they learned from a Dutch biofeedback expert.
The German container ship MV Taipan was 500 nautical miles east off the Somali coast on route to Mombassa, when pirates attacked and took control. The crew retreated to a secure strong room and were able to stop all engines thereby disabling the ship, before sending a message that the ship had been taken. The Dutch ship HNLMS Tromp was sent immediately to the scene. After an attempted negotiation where it became clear that the pirates intended resisting, HNLMS Tromp launched a highly professional operation to recapture the ship. Marines from the TROMP boarded and retook control of the ship from the pirates. The crew of 13 were all released unharmed and 10 pirates were taken into custody.
Israeli Team Member Yuval Oded and the Biofeedback Assisted Mental Gym™ Project
Another member of the team is Yuval Oded. After working with the military for a decade, now retired, he focuses on developing and implementing the biofeedback assisted MentalGym™ project with a different focus: sports and executive peak performance. Training is directed at achieving flexibility at the psychological and physiological level and at increasing perceived self-efficacy. According to Yuval, "One of the key features of the training program is a unique game driven biofeedback group training which includes protocols to enhance self regulation and decision-making under pressure. There are enormous advantages in training to self-regulate while being aware of others' biofeedback responses in the room. In a group setting, the ability to self-regulate physiologically is critical in shaping and reinforcing the behavior of others. Within a group this helps create conditions that promote expansive thinking. For example, while in combat flight training, often the experienced flight instructor notices his cadet developing unwanted stress levels. Since the autonomic nervous system (ANS) physiology of two people shows ''linkage'' it is of great importance to train interpersonal biofeedback to enhance calmness during teamwork, thereby strengthen the team's cohesiveness. This social element of training is key for any team working closely together whether it is in sports or in the boardroom."
Biofeedback in the USA and Canada
Former Marine machine gunner, Dr. Carmen Russoniello uses biofeedback and neurofeedback as part of the program for Wounded Warrior Marines at Camp Lejeune. The novel biofeedback intervention involves EEG and heart rate variability feedback and includes the use of virtual reality (VR). For more info on his work: http://www.youtube.com/watch?v=kDlKRA_vURk.
Dr. Stephane Bouchard's research team at the University of Quebec in Canada uses Canadian-made biofeedback instrumentation inside of the VR ("CAVE") to do research on teaching practical skills to service men and women both prior to and after deployment. They use a fully immersive environment to facilitate the training and practice of biofeedback skills such as relaxation and breathing in the middle of the virtual battlefield.
EZ Air Plus
Though most of us are not is high stress positions, it is important to address everyday stress as well. A simple and effective way to relax is to practice simple breathing techniques. EZ-AIR PLUS™ is a software program published by the BFE to help people breathe better when sitting at a computer.
About the BFE-Military Security Team
The BFE-Military Security Team is accepting affiliates that want to learn more about this field. For more information, contact redmilitarysecurity@gmail.com. Financial support for the team comes from the Biofeedback Federation (BFE), a non-profit Community Interest Corporation located in England.
Contact:
Carol Meyers
BFE Education Manager
education (at) bfe (dot) org