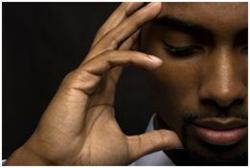 Biofeedback can help counselors and clients recognize and retrain problem behavior to and reach that optimal state and maximize success.
(PRWEB) July 31, 2012
Linda Walker, MA, BCN, BCB is licensed as a professional counselor and a school counselor in Michigan. In her practice she specializes in issues related to troubled youth. When asked about the benefit of using biofeedback with this population group she replied, "Biofeedback and neurofeedback combine real-time physiological measures -- from simple breathing to more sophisticated analyses of heart and brain function -- with fun and easy-to-understand computer training displays. These training displays help at risk kids learn to control anxiety, improve focus and recover faster. Biofeedback can help counselors and clients recognize and retrain problem behavior to and reach that optimal state and maximize success. Quieting the brain and trusting the body is helped immensely by learning based on these scientific performance measures. "
North Carolina Affiliate Susan Intemann
Susan P. Intemann, MA, LPC, BCB is a licensed professional counselor in private practice in Raleigh, North Carolina. She specializes in issues related to chronic pain and illness. Sue is past president of the North Carolina Biofeedback Society and is an active member of the Licensed Professional Counselors Association of North Carolina, serving as a Regional Education Representative. She is partnering with the BFE in developing a webinar series for counselors interested in biofeedback.
Mark Schwartz, the program director and spokesperson for the British based federation, said, "Our goal is to nurture and encourage community health and performance through our "Learn from the Best" program. Counselors like Linda and Sue really help the federation to become aware of what counselors in the US desire for biofeedback training and education. Access to learning has never been easier; it is now possible for counselors to learn about biofeedback and neurofeedback online with well-qualified and certified instructors".
A Case Study - Trent's Story
Trent grew up in a family with few advantages. His mother did the best she could to support her family as a single parent. At an early age, Trent began to get into trouble for his behavior and medications only made things worse. His extreme anger ended with a murder in a drug deal that went bad. Trent knew his anger hampered him, but didn't know how to control it. He was apprehensive when he was offered the opportunity while at a residential treatment facility to complete a 40-session biofeedback and neurofeedback program. Biofeedback helped Trent learn relaxation and a method to "take a breather" when he became frustrated, neurofeedback helped with for anxiety and learning difficulties. These treatments, along with educational and behavioral therapies helped Trent earn his place on the school honor roll -- the first time in his life. Back at home, Trent decided to attend a different school, was doing well and -- most important -- was taking responsibility for his behavior, as he had been taught.
The EZ-Air Software Program
Correct breathing is an important first step in relaxation education and training so the federation --thanks to the corporate support of Thought Technology Ltd, a Montreal high-tech company -- created the EZ-Air Plus software program that allows the user to practice breathing techniques at home.
About the BFE Troubled Youth Team
The BFE Troubled Youth team aims to educate and train counselors in the use of biofeedback and neurofeedback as it relates to troubled youth. The team offers an affiliate program that helps counselors new to biofeedback reach out to communities to let them know of these services. For more information contact: bluetroubledyouth (at) gmail (dot) com. Financial support for the team comes from the Biofeedback Federation (BFE), a non-profit Community Interest Corporation located in England.
ISNR Annual Conference in Florida - September 19-23, 2012
Professionals who want to learn more about this initiative can attend the ISNR conference where Linda Walker is among the presenters along with Dr. Francois Dupont. They will be introducing people at the conference to the latest BFE software for neurofeedback.
Contact:
Carol Meyers
BFE Education Manager
education (at) bfe (dot) org