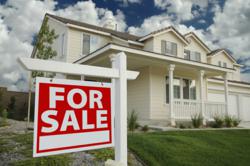 Most realtors are struggling with social media and how to use it effectively to grow their business.
Tampa, FL (PRWEB) July 31, 2012
In the current distressed real estate market, realtors and real estate agencies are constantly searching for effective Real Estate Marketing Ideas. Chris Jordan of OverTheWeb.com, a free informational website for small to medium sized business owners, recently announced a section of their website dedicated to an effective Social Media Training Program.
"Along with most businesses today, the majority of realtors and real estate brokers report the internet as being the top source for most new business. An effective internet marketing strategy is crucial. Most are struggling with social media and how to use it effectively. The truth is that the users on most social media sites like Facebook and Twitter are there for personal reasons and it is extremely difficult to market to them. However, there is one site, Linked In, strictly dedicated to doing business and surprisingly, it is often overlooked and underutilized even though it is the #1 site for business professionals. It is a powerful and free tool that can be used to grow any business including real estate, and that is where the training focuses on."
OverTheWeb.com focuses on a variety of business related topics and most of the articles and posts come from their reader's requests. "We get a lot of requests for topics on search engine optimization and social media marketing. I have friends and a family member that are realtors and were quite frustrated with trying to make it work. So I did some research on the subject, found the #1 expert in the field and decided to post an article with the information on how to access the program."
The program focuses on social media strategies such as how to optimize your Linked In profile, get found for crucial keywords, leveraging Linked In recommendations, gain exposure through groups and much more.
For more information, visit OverTheWeb.com or go directly to the Social Media Training Program page.