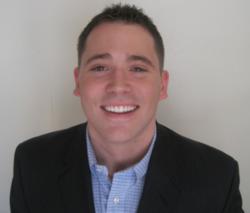 Anyone who wants to see a positive ROI from social media marketing should check out Review Engine ROI - it's simple and effective.
Scottsdale, AZ (PRWEB) July 30, 2012
Generating a positive ROI on social media marketing has proven challenging for a number of business owners, coaches and consultants, but social media expert Nick Unsworth has released what he believes is the solution to this problem.
According to Nielsen's Global Trust in Advertising Survey of 28,000 respondents, 67.2% of respondents said they do not trust paid advertising like online banners.
At the same time, 92% said they trusted reviews and recommendations from friends and family.
With 9 out of 10 people saying they trust reviews from friends and family, Unsworth decided it was time to combine the positive influence of reviews with the power of Facebook to help his clients generate more business without having to pay for advertising.
Unsworth created the Facebook app, Review Engine ROI, to help business owners generate leads and customers on Facebook, where the average user spends 405 minutes per month according to a comScore survey from January, 2012.
The app, which is simple to install and use, allows users to ask for reviews from their customers, which Unsworth calls "Earned Media."
Positive reviews are then shared on the user's Facebook wall for all of their friends and family to see. At the same time, reviews are sent to the business owner, who can then use the reviews in other marketing efforts.
"This Facebook application makes it much easier for business owners to obtain more customers using the power of referrals and Facebook." said Ayers of StrategicProfitsFormula.com
Those interested in increasing their ROI from social media can visit the official site here.
StrategicProfitsFormula.com has created a Review Engine ROI review which can be found at:
http://strategicprofitsformula.com/social-media/review-engine-roi-review