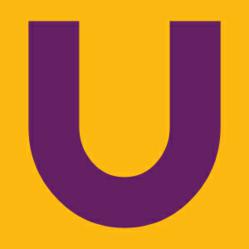 Cybersecurity legislation that does not mandate baseline security standards-- to protect our critical cyber and communication infrastructure -- sounds like a perfect storm for bringing our country to its knees.
Pembroke Pines, FL (PRWEB) July 31, 2012
UmeNow founder Evelyn Castillo-Bach announced today that she opposes any amendments to the Cybersecurity Bill that will allow companies -- providing critical infrastructure services -- to self regulate against a cyber attack. "After the massive failure of banks, the global housing market collapse, and the libor scandal, we should have learned our lesson. Self-regulation does not work," stated Castillo-Bach who is an outspoken privacy advocate and leader of UmeNow, the private 'People Only Network' that has banned all tracking.
Senate vote on S. 3414, the Cybersecurity Act of 2012 is expected this week. The bill states that its purpose is to enhance the security and resiliency of the cyber and communications infrastructure of the United States.
The defense department, DHS, and the FBI have all said that legislation is needed to help them prevent a cyberattack threatening critical infrastructure. Commander of U.S. Cyber Command General Keith Alexander has sent letters to Senate leaders letting them know that "information sharing alone ...is insufficient to address the vulnerabilities to the nation's core critical infrastructure."
"We ignore the advice of Cyber Command at our peril. Politicians are all caught up with cutting deals with giant corporations who don't want to be legally obligated to meet baseline security standards designed to protect our infrastructure," stated Castillo-Bach, who describes political maneuvering on cybersecurity as allowing private corporate interests to override national security.
As reported by the National Journal, Congress is divided over the role government should play in setting standards for private-sector computer networks that control critical infrastructure like the electrical grid.
"The White House and the bill's backers say it is common sense that critical infrastructure must meet minimum standards, but they agreed to weaken their proposals to win industry and Republican support,....Several GOP committee leaders are planning to offer a substitute bill that would avoid any mention of protections for critical infrastructure." reported Josh Smith writing for the National Journal.
Defense officials have called for critical infrastructure operators to follow some sort of baseline cybersecurity standards. Yet, the U.S. Chamber of Commerce, IBM and TechAmerica back a rival cybersecurity measure authored by Sen. John McCain (R-Ariz.), called the Secure It Act, that does not include measures that would encourage critical infrastructure operators to meet government-developed cybersecurity standards. "Those three business groups fear that voluntary standards could ultimately become new security mandates," reported Jennifer Martinez writing for The Hill.
Matt Eggers, the Chamber's senior director of national security and emergency preparedness stated in a blog post that if "Congress wants to encourage businesses to enhance their cybersecurity for the public good, which is a worthy goal, then it should offer businesses some legitimate carrots—and not use incentives as a thinly veiled way to regulate the business community."
"Imagine a massive cyber attack -- no power for days and weeks. All communication goes silent. Companies responsible for the power grids and communication systems can't be held responsible. There are no laws requiring them to meet minimum security standards. That's where we are right now. Sounds like a perfect storm for bringing our country to its knees." stated Castillo-Bach.
Company Information
UmeNow has banned all tracking and all ads. UmeNow has a 2-tier membership structure. It promises the same privacy protection to its free members. Premium level members who subscribe for $6.00/ month have access to all site areas.
Evelyn Castillo-Bach is the founder of UmeNow and Collegiate Nation. UmeNow entered into its silent launch in July 2011. Collegiate Nation--also known as GoCNCN.com-- is the first and only private network exclusively for college students. Castillo-Bach was interviewed earlier this year by Miami television to address privacy issues impacting college students.
Both UmeNow and Collegiate Nation are known for fiercely protecting the privacy rights of its members. All ads, third party apps and games are banned because they are back doors to tracking and extracting private information. Castillo-Bach earned her M.S. in 1993 from Columbia University Graduate School of Journalism. She has traveled extensively in Ethiopia and in the Balkans, accompanying her Danish husband who is a lawyer.