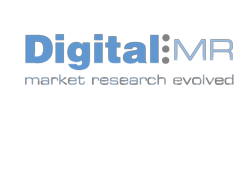 This report will provide a comprehensive set of consumer driven benchmarks, so for the first time, US banks will be able to gauge customer perceptions of their performance against their competitors
London (PRWEB UK) 7 August 2012
DigitalMR analysed over two million online customer comments regarding the main US banks from April 2011 to March 2012. DigitalMR's social media report (powered by SocialNuggets) analyses customer comments posted via a range of relevant finance related websites and open access social media platforms. It measures not only the number of comments posted by consumers on the internet, but also sentiment – whether these posts are positive or negative The full report will cover:

Customer insights that can help banks shape their marketing and PR strategies
Share of voice for top 20 banks
Net Sentiment Score (NSS) for top 20 banks
Top 10 Topics by number of mentions
Individual focus on each of the top 20 banks
NSS by Topic
Top social media sources by number of mentions
Breakdown of customer sentiment on Twitter
Recommendations on strategy for the use of Social Media Research.
DigitalMR Commercial Director, Tom Hogg, commented: "This report will provide a comprehensive set of consumer driven benchmarks, so for the first time, US banks will be able to gauge customer perceptions of their performance against their competitors".
Report Highlight - Top 5 most talked about US banks on the Internet
American Express 22.3%
Bank of America 20.5%
Citibank NA 18.3%
Wells Fargo 13.2%
HSBC 4.2%
Based on share of 2,145,835 comments
However, as the final report will show, there is a large difference between the positive and negative mentions that these banks generate.
Results are based on comments posted by consumers on the major US banks including: CitiBank, Bank of America, Wells Fargo, US Bank, American Express, HSBC, Capital One, Barclays, JP Morgan Chase Manhattan, Morgan Stanley, TD Bank, PNC Bank, Regions Bank, Discover Bank, Suntrust Bank, Bank One, Orchard Bank, Countrywide Bank, Key Bank USA and Sovereign Bank.
Contact
Tom Hogg
thogg(at)digital-mr(dot)com,
tel: +44 (0) 7580 581 109
http://www.digital-mr.com
About DigitalMR
DigitalMR understands what people think and feel when they share views online. It is a specialist agency which provides a holistic approach to web based market research. It specialises in utilising social media research, especially active web-listening, and online communities to enhance its business consulting approach.
The agency has pioneered new methods in online focus groups alongside tools such as video diaries, bulletin boards and online ethnography. DigitalMR is headed by founder and MD, Michalis Michael and has offices in London UK, Nicosia Cyprus, Warsaw Poland and Columbus Ohio, in the US.
About SocialNuggets
SocialNuggets technology delivers real-time market intelligence for fast moving industries by analyzing data from various social media sources with a mission to liberate social media data and sentiment analysis for use in real-time research of brands, products and features. SocialNuggets delivers ready to use market intelligence for various industry verticals including consumer electronics and banking. SocialNuggets data is delivered in bite size, ready-to-consume, infographics and is also available in the form of a full access to our data warehouse for analysis and integration with customers' data. SocialNuggets, a Serendio company, was founded in 2011 with headquarters in Santa Clara, CA. For more information, please visit http://www.SocialNuggets.net