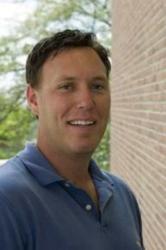 Vegetarianism is more than a diet; it is a lifestyle, a state of mind, and a set of values that are unique to each individual.
Manchester, NH (PRWEB) August 30, 2012
Integrity Health Coaching for Women has just posted an article on Vegetarianism and Sports performance on its blog. The paper discusses the challenges many face when embarking on a vegetable based diet and its effects on human performance.
Today vegetarianism has become very popular due to moral and ethical beliefs to the many ailments associated with conventional and processed foods. The article touches on the many ways one can approach a vegetarian diet which may or may not include milk and egg (Lacto-Ova) or fish (Pescatarian) proteins.
There is still some controversy as to whether most individuals can successfully combine (complement) their proteins when on a strict vegan diet. The fear is that many who do not combine their proteins to get the adequate amount of complete protein in their diet will suffer from muscle tissue breakdown and consequent performance issues.
To read the complete article click on the link below.
http://integrityhealth.wordpress.com/2012/08/22/vegetarianism-and-the-athlete/
Co-authors Dr. Chris Saffici and and exercise physiologist Rocco Boulay have recently submitted the article to The Sports Journal online for publishing. Dr. Saffici is a college professor in South Florida where he teaches students in the field of physical education. Rocco Boulay is the CEO of Integrity Health Coaching for Women franchises and the founder of EZ Coach Fitness Prescription.