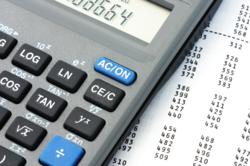 We did do a quick look on Google for website designers in London, but there are thousands...
Basingstoke, UK (PRWEB UK) 4 August 2012
Website designers that are based in London are very varied in their skills and experience, which was part of the problem that faced a London based financial adviser. Due to the large number of website designers in London, they approached Marketing Quotes in order to save time in getting quotes and ideas for their website re-design. The brief that was required was to get the existing website modernised and to set up an internet marketing campaign to include PPC advertising and natural rankings on search engines for London searches.
The owner of the tax and finance partnership commented 'we did do a quick look on Google for website designers in London, but there are thousands, when you consider going 50 miles outside of London there must be thousands more. We were told about Marketing Quotes from one of our suppliers, so we asked them if they could get a few designers that had experience in the financial industry to put together some ideas and prices. We wanted to get more visitors to the website, so after the new design is launched, we are going to get some SEO done. We were thinking about talking to a few SEO companies about this, but again, just did not have the time to spend getting quotes. Marketing Quotes did say they could find a designer for us that can handle the SEO at the same time, ideal really.'
Anne Richards (who works with Marketing Quotes) added 'many companies face the same problem, that there are so many designers around all offering 'the best deal on the web' and 'stunning websites for stunning prices' it is hard to know which one to believe. They cannot all be the best, so that is where we come in, to help people get quotes and compare prices.'
About Marketing Quotes - Marketing Quotes is a free service to UK businesses to help them get free advice and quotes from local PR agencies and marketing companies that know and understand their industry.