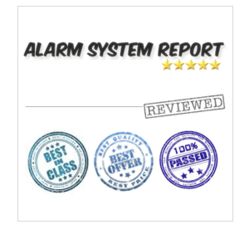 The alarm system industry has changed and brand recognition no longer is going to help companies that neglect technology and customer service.
Reston, Virginia (PRWEB) August 06, 2012
The home security industry is rapidly changing and some of the companies that used to be behind are now on top and some of the alarm system companies that used to be on top are now at the bottom of the list. AlarmSystemReport.com has finished another massive home security company audit and has updated all of its lists and reviews.
What Is AlarmSystemReport.com's Security Audit?
AlarmSystemReport.com is constantly updating its website on home security alarm reviews, but the big audits that AlarmSystemReport.com does are different. Each massive update consists of having independent security experts rate the top security companies. They rate each company according to many criteria and independently report back to the people at AlarmSystemReport.com. Once this has been done, AlarmSystemReport.com then gives each alarm system company a rating and a ranking.
This type of auditing system ensures that the alarm system reviews are unbiased by making each security expert do an individual review of their own. These security professionals do not collaborate with each other and therefore cannot accidentally influence each other's opinions.
What Do AlarmSystemReport.com's Rankings Look Like This Time Around?
This audit showed that technology can and will triumph over experience. Although many of the top companies have continued to improve their technology, many newer companies were able to jump in and create new alarm systems that are far superior to the products put out by the older companies.
Companies such as FrontPoint Security and Protect America have been able to beat out companies like ADT and Pinnacle Home Security. FrontPoint Security did this by being one of the only companies to offer cellular monitoring, home automation and web remote access without compromising their customer service ratings.
Protect America came in a close second to FrontPoint Security by offering cellular monitoring as well as a great DIY setup. Unfortunately, Protect America's service ratings just couldn't live up to the customer service ratings found in the FrontPoint Security review.
ADT still lives up to its name and reputation for great customer service, but hasn't completely bridged the technology gap. Currently they do not offer cellular monitoring on all of their systems and cannot offer it without a high price tag attached to it.
For more reviews on the best home alarm systems, visit AlarmSystemReport.com. There you'll find reviews and rankings on the top ten alarm companies. You'll also find detailed ratings as well as general information on buying a home alarm system, so you'll know exactly what to look for before you buy.