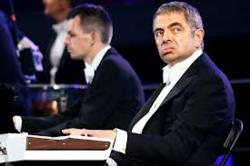 While Americans put far more importance on emotional transparency, the British place greater importance on being witty.
(PRWEB) August 01, 2012
Part artistic triumph, part self mocking celebration, the wonderfully irreverent Olympics Opening Ceremony offered a rare glimpse into the British psyche, a culture that doesn't take itself as seriously as we think, according to culture expert, Victoria Ugarte.
While the world expected pomp, ceremony and a bit of 'Rule Britannia' mix in the London Olympics Opening Ceremony, the British delivered with twee humor and homely rituals, turning ceremonial formality and obtuse symbolism on its head instead. "The Queen performing a cameo in a James Bond spoof may have come as an unexpected surprise to the world, but anyone familiar with the British culture and psyche will recognize this quirky creative expression as being quintessentially British." says 'Culture Savvy For Women' author, Victoria Ugarte.
Here is what the Olympic Opening Ceremony revealed to us about the British psyche, according to Victoria:

The British have an obsession with maintaining and respecting personal space. Open displays of emotion constitute an invasion of someone's personal space, so the British bury their sentimentality under humor to avoid embarrassment or awkwardness. Victoria points to an example, "Just as we're about to get all teary eyed in the moving rendition of Chariots Of Fire at the Opening Ceremony, we suddenly see Rowan Atkinson (aka Mr Bean) as part of the orchestra, taking photos of the crowd on his smartphone, Tweeting, and attempting to wipe his nose with one hand after a particularly aggressive sneeze while keeping his other hand on his instrument. The segment ends with Mr Bean superimposed on the famous beach scene and ending the performance by the London Symphony Orchestra with a fart-noise gag."
-While Americans put far more importance on emotional transparency and 'sincerity', the British place greater importance on being witty. Victoria says, " As the British find open displays of emotion inappropriate, they have developed a unique comedic style that is desert dry and razor sharp, self-deprecating, and delivered with deadpan accuracy. Only the British can get away with Her Majesty Queen Elizabeth II joining Daniel Craig in a James Bond parody, hopping onto a helicopter from Buckingham Palace and seeming to parachute into the Olympic Park. You could never imagine Barack Obama or Julia Gillard doing that."
-The Opening Ceremony showed the world that the face of Great Britain has changed dramatically and will continue to change. "The performers that participated in the Opening Ceremony were a wonderful mix of ethnicities." according to Victoria. "11 per cent of the UK population are born in another country. The previously class-ridden society of Great Britain has given way to multiculturalism and a changing economy."
"Culture is a fascinating subject." says Victoria as a last word. "A nation's heritage and historic timeline is the key to understanding a culture and the psyche of its people. The Opening Ceremony of the London Olympics gave those of us who knew where to look a rare insight into what makes the mind of a people tick."
About Victoria Ugarte: Victoria Ugarte, the Intrepid Traveler, is becoming known around the world as one of the most recognized faces of travel and culturally correct behavior. She spends 3 months out of every year traveling the world, keeping her readers posted on exciting destinations, latest travel tips, and inspiring them to "Explore. Discover. Live". Based in Sydney, Australia, you can contact Victoria, wherever she is in the world, by going to http://www.ExploreMyWorldTravel.com/
About 'Culture Savvy For Women': A complete guide to culturally correct behavior around the world, this book has been specifically written for travelers who want to be respectful of local cultures, and want to understand the idiosyncrasies and customs of people from different countries. 'Culture Savvy For Women' is available on Amazon for Kindle and the Ipad for $5.97 and paperback for $19.95.