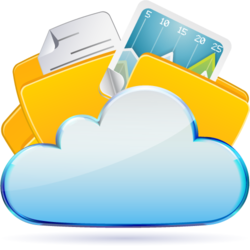 Miam, FL (PRWEB) August 07, 2012
Webhosting.net is offering a special bundled price of $7.90 a month for both Hosted Exchange and SharePoint. Webhosting's Hosted Exchange provides the features of Microsoft Exchange 2010 with superior customer support. Webhosting's SharePoint offers companies a centralized point for sharing documents, intelligence and other business needs to ensure continuous communication company wide. Both applications are located in a secure cloud based platform allowing users to access them anytime or anywhere from any internet connection.
About Webhosting.net
Established in 1998, Webhosting.net is a pioneer, leading the industry with nearly 15 years of excellence. We deliver reliable, scalable and secure web hosting solutions to individuals and businesses of all sizes. Our confidence is in our solid network reliability, innovative technology and exceptional around-the-clock customer service; our success is measured in our satisfied customers.
Visit us at http://www.webhosting.net today and purchase by completing the order form or contact a Webhosting.net expert through the "Live Chat" option on our web site. We look forward to working with you!