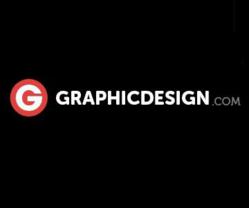 If you are a student and this sounds like sounds like something that you would like to be part of, then please get in touch! We would love to hear from you.
Dallas, TX (PRWEB) August 02, 2012
In conjunction with CreativeInterns.com, GraphicDesign.com is seeking applicants for its Student Council. As GraphicDesign.com Editor Julia Wild noted, "If you are serious about wanting to kick-start your creative career, then this is the opportunity for you." Anyone who is interested in joining the Student Council should send an e-mail julia at graphicdesign dot com and marc at creativeinterns dot com to set up a phone interview. Be sure to include a well-rounded resume.
The Student Council's aims include shaping GraphicDesign.com into a student-friendly portal and supplementing existing content that includes school reviews, cutting edge graphic design articles, book reviews, software reviews, and more. There's also a firm directory and a graphic design job board to help aspiring graphic designers move up in the industry.
Moreover, the Student Council will give students a voice on GraphicDesign.com and CreativeInterns.com. Students will also take on administrative roles and hone their leadership skills by serving in positions such as President, Vice President, Community Managers, Council Contributors, and Council Members. Finally, students will be able to socialize with one another as they navigate the turbulent world of graphic design.
Members of the Student Council will be rewarded for their efforts both tangibly and intangibly. As Wild wrote on GraphcDesign.com, "Students are not going to be part of this council for free. Our aim is, of course, to get your advice and have you actively participate in growing and developing the site into the top student design portal on the net."
Student Council members will receive compensation for their input as well as a biography on GraphicDesign.com that links to students' portfolios, websites, and projects. Student Council members can also receive the opportunity to submit articles to GraphicDesign.com for pay, which can put cash straight into their wallets and allow them to receive much-needed exposure.
Student Council members and those who heavily contribute could also attend major design conferences. Moreover, according to Wild, "Student Council members will receive notification of special vendor discounts, internship opportunities, event invites, and networking opportunities through CreativeVillage NYC Meetup and CreativeInterns.com. They'll be highly connected.
Interviews with top-tier Student Council members could also be published on CreativeInterns.com, which would enhance a graphic designer's resume and build a name for themselves for future job openings and projects. There are also opportunities to receive software, tutorials, and gift cards to help offset the high costs of education.
As Wild summarized, there's a lot for students to be excited about on GraphicDesign.com: "If you are a student and this sounds like sounds like something that you would like to be part of, then please get in touch! We would love to hear from you."
Contact GraphicDesign.com for more details.
ABOUT GRAPHICDESIGN.COM
GraphicDesign.com is a product of Terran Marketing and a leading source of news and information devoted entirely to the graphic design industry. Employers, students, and freelancers come to GraphicDesign.com to read and discuss current news, information, and events in the graphic design industry.
CONTACT:
Julia Wild
Terran Marketing
892 East Steger Town Road, Suite #206
Rockwall, TX 75032
Phone: (540) 908-2195
E-Mail: julia(at)terranmarketing(dot)com