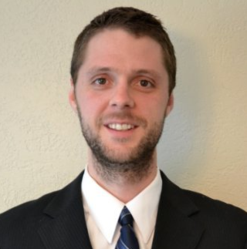 I have always seen myself as a fixer.
(PRWEB) August 01, 2012
A&I Solutions strives to develop a team of competent, trustworthy employees that adhere to all clients' and partners' needs. A&I searches for technical consultants and architects with particular abilities and competencies. Derrick Tetlow has been a member of the A&I Clarity team for six years and continuously proves his talents as a Senior Solutions Consultant. Though it is hard to find someone capable of functional and technical consulting, Derrick exemplifies both qualities with expertise in implementing best practice solutions for Enterprise Project & Portfolio Management. He has Extensive experience with CA Clarity, SQL, XML and other programming languages. Specifically, Derrick specializes in business and IT integration, project management, communication and organizational change, and SQL development.
Derrick explains, "I have always seen myself as a fixer. I enjoy tinkering with things in my spare time. My position provides that opportunity. I come into situations at client sites where I can immediately fix things, make changes, improve efficiency, and help clients realize their original goals. I enjoy seeing my clients succeed. I enjoy arriving when things are tough, and leave knowing my clients are happy and in a much better place. I enjoy making relationships that last".
A&I Solutions provides employees with opportunities to expand technical skill sets and personal relationships. Derrick has experienced this and has worked with several companies, such as Air Force Office of Scientific Research (AFOSR), Highmark, Health Care Service Corporation (HCSC), Limited Brands, and Ericsson. Introducing Derrick to these companies has built a great foundation for several long term relationships not only for A&I Solutions, but also for himself.
Derrick adds, "A&I Solutions is a great place to work because it is the perfect blend of all the attributes everyone seeks in their place of employment: highly dedicated, intelligent, adaptable, and collaborative co-workers; a competent, honest, open, and family-centered management; and a career path that allows me to explore my many interests and expand as person".
Success Story:
Derrick has successfully led the design and implementation of the Clarity Enterprise Management application for over 20 Fortune 500 companies. He was responsible for:
-Providing sound implementation and configuration advice as a solutions architect
-Providing sound roadmap for successful phased approach to implementation
-Providing system integrated solutions for existing and non-existing business practices
-Successfully leading requirements, functional/technical design, build and testing for several large scale implementation projects
-Leading Risk and Issue Management implementation and process improvement
-Developing and maintaining customized stored procedures and queries through PL/SQL to assist with various aspects of system usage
Recommendation:
"Derrick was brought in through A&I Solutions to provide functional guidance and technical implementation of CA Clarity for our enterprise; and, I couldn't be more pleased with the work he did. He was timely, indefatigable, conscientious, and, most importantly, incredibly knowledgeable and capable. We had specific customizations which Derrick helped plan and implement within the tool. Many consultants spend all of their time consulting manuals and "off-shore resources" but Derrick brought to the table experience and competence. I would gladly hire Derrick again."

About A&I's Clarity
Working on the right projects at the right time is critical to sustain a competitive advantage, yet many organizations struggle with allocating limited resources and assets wisely. A&I Solutions Project Portfolio Management (PPM) approach helps identify the best investments to select and manage an optimal portfolio of projects - one that maximizes an organization's responsiveness, revenues, and adaptability.
A&I Solutions helps structure PPM practices to provide organizations with a consistent way to select, prioritize, and manage projects that deliver maximum business value. A&I can assist with the selection, implementation, and leverage of best in class PPM tools or help by leveraging the tool and template inventory.
About A&I Solutions
A&I Solutions is North America's premier provider of integrated enterprise solutions, dedicated to implementing solutions from CA technologies. A&I Solutions provides enterprise products and services to help companies achieve the highest level of performance. A&I focuses on the best rated products and extensive experience to deliver comprehensive integrated Enterprise Solutions. Working with enterprise management, resource planning, service assurance, security and infrastructure monitoring, A&I helps organizations achieve full potential by driving consistency and maximizing efficiency. The team's proven methodologies, innovative best practices and deep technical experience produce better business results for customers. A&I has expertise across all IT environments - physical, distributed, cloud, virtual and heterogeneous platforms. A&I Solutions specializes in the following: CA Security Suite, CA Clarity, CA Wily - Introscope, CEM, SOI, NetQoS, Reporting - Business Objects, Crystal Reports, Actuate Reporting, Enterprise Integrations.
For more information please visit http://www.anisolutions.com