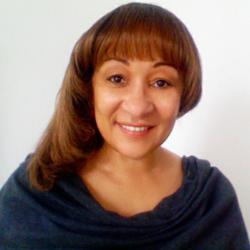 Pembroke Pines, FL (PRWEB) August 01, 2012
UmeNow founder Evelyn Castillo-Bach announced today her support for a Cybersecurity bill that meets the standards outlined by the Commander of U.S. Cyber Command, General Keith Alexander, who has sent letters to Senate leaders detailing that "information sharing alone ...is insufficient to address the vulnerabilities to the nation's core critical infrastructure."
"We ignore the advice of Cyber Command at our peril. Politicians are cutting deals with giant corporations who reject baseline security standards designed to protect our infrastructure," stated Castillo-Bach, who describes political maneuvering on cybersecurity as a perfect storm for bringing our country to its knees -- allowing private corporate interests to override national security.
Senate vote on S. 3414, the Cybersecurity Act of 2012, is expected this week. The bill states that its purpose is to enhance the security and resiliency of the cyber and communications infrastructure of the United States.
"The bill's original goal was to let the government enforce minimum security standards for the computer systems that run power plants, air traffic control systems, dams and other critical infrastructure. The business lobby pushed back. The legislation now makes government oversight entirely voluntary. The business lobby continues to be opposed to the legislation. It is worried about any obligations to share information about security breaches, lest it open up companies to lawsuits," reported The New York Times.
Politico reports that 85 percent of our critical infrastructure is owned by private entities. "The obvious solution is to have all critical infrastructure operators meet a minimal set of security standards, not unlike nuclear power plants which must build a fence around their perimeter. Why should companies that handle critical infrastructure be exempt from securing their computer networks? It makes no sense," stated Castillo-Bach.
Eighty percent of critical energy infrastructure systems have been the victim of a cyber-attack, according to a survey by McAfee and the Center for Strategic and International Studies.
"Interestingly, companies who run critical infrastructure in our country resist the baseline recommendations of Cyber Command, but these same companies have no problem with government snooping into the private communication of American citizens guilty of no wrongdoing. Amendments to the Cybersecurity Act of 2012 that protect individual privacy and block government spying and unwarranted surveillance should be a critical component of cybersecurity legislation," stated Castillo-Bach, who is an outspoken privacy advocate known to her followers as Privacy Mom.
The Oregonian reports that Senator Ron Wyden (D-Ore) has proposed amendments to the Cybersecurity Bill that would limit government cyber-snooping. Last week, he wrote a letter to the nation's top intelligence officials. Co-signed by 11 senators, it demanded that loopholes allowing spying be closed and that federal officials disclose the extent of cyber-spying on Americans. Wyden's mass storage amendment, named "Stay Off My Cloud," prohibits individuals' private data from being accessed by the government solely because it's stored by a company who provides information services to a government agency. Wyden has clashed with the Obama Administration over what he terms the "secret law" governing surveillance of American citizens.
Company Information
UmeNow has banned all tracking and all ads. Evelyn Castillo-Bach earned her M.S. in 1993 from Columbia University Graduate School of Journalism. She has traveled extensively in Ethiopia and in the Balkans, accompanying her Danish husband who is a lawyer.
Follow UmeNow on Twitter: @UmeNow_com