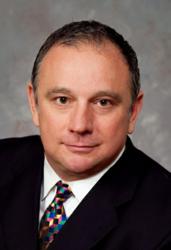 "The fact that the jury returned a verdict so quickly makes it clear that the lawsuit was without merit." - Attorney Lyndsay Smith Hyde
Nashville, TN (PRWEB) August 07, 2012
A new kind of business has sprung up in recent years in response to complaints by vacation timeshare owners. The new business, timeshare advocacy, helps disgruntled timeshare owners get out of their contracts and get their money back.
Predictably, timeshare companies are not enamored with the new timeshare advocacy industry. The biggest vacation timeshare company in the world, Wyndham Vacation Ownership, has recently begun suing these companies. Up until now, every timeshare advocate sued has settled out of court to avoid the exorbitant costs of fighting a multinational company in court.
However, Chuck McDowell, CEO of Wesley Financial Group, refused to settle and his decision to stand has been vindicated, as a Tennessee jury recently found McDowell innocent on all causes of actions brought by Wyndham. Wyndham had alleged that McDowell, who sold timeshares for the company for approximately 11 months in 2007 and 2008, had unlawfully divulged trade secrets in rescuing hapless timeshare victims. Its specific charges were violations of the Tennessee Uniform Trade Secrets Act, unauthorized practice of law, intentional interference with business relations, civil conspiracy, breach of contract, unfair competition, procurement of breach of contract, violation of the Tennessee Consumer Protection Act and unjust enrichment.
The jury deliberated less than 20 minutes on July 19 before finding for McDowell on all counts. After entering the verdict, Presiding Judge William Haynes, US District judge in the Middle District of Tennessee, dismissed the case "with prejudice," as was stated in the judgment order for case No. 3:10-1028.
"We were very pleased with the jury's decision in Chuck McDowell's case. The fact that the jury returned a verdict so quickly makes it clear that the lawsuit was without merit," said attorney Lyndsay Smith Hyde of the McKellar|Hyde law firm, who represented McDowell with her partner, Andrea McKellar.