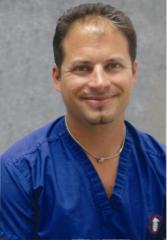 Collegeville, PA (PRWEB) August 08, 2012
Dr. David DiGiallorenzo is a highly sought-after dentist who views dental healing as a total-body experience. For this reason, DiGiallorenzo's practice offers state-of-the-art periodontal and implant therapy in a full dental spa setting that provides reflexology, reiki, massage, nutrition, aromatherapy, color therapy and sedation to optimize healing during your dental visit. The Williamsport and Collegeville dental offices have launched a new website to inform patients and potential patients about the benefits of dental therapy.
DiGiallorenzo is a leader in the field of dental implants and is sought after by patients and dentists from around the world. He is widely known as a dentist who pilots new products and conducts clinical evaluations for some of the world's leading biomedical companies due to his success with simple, single-visit, painless dental implants and laser and reconstructive periodontal care.
DiGiallorenzo's Pennsylvania dental offices are located at:
Collegeville Office:
Dr. David DiGiallorenzo
184 W. Main Street Suite 200
Collegeville, PA 19426
Williamsport Office:
Dr. David DiGiallorenzo
121 East Fourth Street
Williamsport, PA 17701
With a full-body healing approach for each dental patient, pain decreases and healing takes the front seat. The state-of-the-art dental technology used in DiGiallorenzo's dental offices helps expedite the healing process and provide comfort to all dental patients. The friendly and experienced dental staff ensures that the patient's needs are met.
The new website from Dr. DiGiallorenzo features a comprehensive walkthrough of the services offered, including patient information forms and financing information. In-depth explanations of dental services are also provided on the website, along with a convenient appointment scheduling form.
About David DiGiallorenzo, DMD
Dr. David DiGiallorenzo received his training at the University of Pennsylvania in the Department of Periodontics and Periodontal Prosthesis in the early 1990s. His training included prosthodontics, orthodontics, periodontics, and advanced oral reconstructive techniques including oral implantology.
He currently practices in Collegeville and Williamsport Pennsylvania and focuses on aesthetic and reconstructive periodontics, dental implantology, advanced reconstructive case management, advanced teeth in a day and TMJ.
DiGiallorenzo works with over 60 referring doctors in the country and treats patients from every state. He is a past clinical instructor at the University of Pennsylvania, Department of Periodontics. He lectures both nationally and internationally at local and national meetings. He is a key opinion leader and consultant for Dentsply, Synthase, Keystone, Z-Look (Zirconium Metal Free Implants) and Orapharma.
In addition, DiGiallorenzo runs a holistic wellness center attached to his practice offering acupuncture, facial plastics, reflexology, cranial sacral therapy, laser therapy, medical detoxification for heavy metal overload, infrared sauna therapy and nutrition.