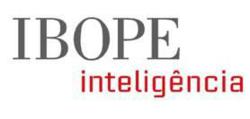 Utica, NY (PRWEB) August 07, 2012
A majority of adults in a new IBOPE Inteligência poll have negative opinions of government use of unmanned drone aircraft over US airspace, but make exceptions if used strictly to track criminals or for emergency situations.
The Federal Aviation Administration recently authorized 106 federal, state and local government entities to fly "unmanned aircraft systems," also known as drones, within US airspace. http://homeland.house.gov/sites/homeland.house.gov/files/Testimony-Dillingham.pdf
Just 25% of adults say unmanned drones within US airspace are positive, while 60% say it is negative. A total of 77% are either very concerned (39%) or somewhat concerned (38%) about government monitoring of US citizens, while 20% are either not at all concerned (9%) or somewhat unconcerned (11%). Nearly two-thirds (63%) oppose domestic use of drones as a crime prevention tool.
Opinion is split on whether use of drones in the US could help prevent terrorist attacks, with 42% agreeing drones could help while 43% disagree. A small majority (54%) support the use of drones to search for someone wanted of a crime, while 37% are opposed. Exactly 50% support domestic use of drones if they are used only for emergency situations, and 42% are opposed.
IBOPE Inteligência conducted an online survey of 2,128 US adults. The margin of error is +/- 2.2 percentage points. A sampling of IBOPE Inteligência's online panel, which is representative of the adult population of the US, was invited to participate. Slight weights were added to region, party, age, race, religion, gender and education to more accurately reflect the population.
ABOUT IBOPE Inteligência
IBOPE Inteligência, formerly IBOPE Zogby International, is a non-partisan, premier global public opinion polling and market research firm that offers timely, accurate results and in-depth analysis and insights. IBOPE Inteligência works with issue experts in a vast array of fields including healthcare, technology, finance, insurance, energy, agriculture, public affairs, and media who offer insightful data analysis and exceptional service to clients in countries throughout the world. IBOPE Inteligência experts analyze data and work with clients to develop and implement new strategies, and offer customized and attractive solutions to challenges our clients face. IBOPE Inteligência is a subsidiary of the IBOPE Group of Sao Paulo, Brazil.
Please visit http://www.ibopeinteligencia.com for more information on IBOPE Inteligência. Follow us on Twitter @Ibopeintel
About IBOPE Group
IBOPE Group is a Brazilian multinational company specializing in media, market and opinion research with offices in the United States and 14 Latin American countries. Since its founding 70 years ago, it has been providing a wide range of information and studies on media, public opinion, voting patterns, consumption habits, branding and market behavior.
For more information on IBOPE Group, please visit http://www.IBOPE.com.