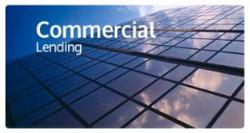 "We are very pleased to have been able to rely on the extensive network of our Q10 Capital partnership to satisfy the unique needs of our client in this transaction," stated Keith J. Gloeckl, CEO of Churchill Stateside Group.
Clearwater, FL (PRWEB) August 09, 2012
Q10 Churchill Stateside, LLC, a subsidiary of Churchill Stateside Group, and a Q10 Capital Partner, announces it has completed the refinance of a commercial real estate property for a highly secured office building located near a military base in Florida.
The $11,250,000 financing was arranged through one of Q10 Churchill Stateside's correspondent lending relationships with a major life insurance company. David Zalich, Vice President at CSG worked closely with the borrower to arrange a competitive rate and terms.
###
About Q10 Churchill Stateside
Q10 Churchill Stateside, LLC, a subsidiary of Churchill Stateside Group, LLC, is a real estate financial services firm located in Clearwater, Florida. The company specializes in providing financing for commercial real estate and renewable energy installations.
As a member of the Q10|Capital, LLC network, the company is a correspondent lender on behalf of some of the nation's largest institutional investors. In the past five years, Q10|Capital companies have originated over $14 billion in commercial financing and currently service over $14.8 billion in commercial mortgage loans.
For more information about our services, please visit our website.