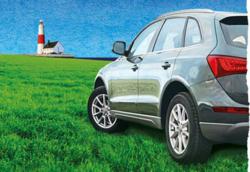 An average consumer saves $500 on insurance, how much could you save?
(PRWEB) August 08, 2012
BetterInsuranceChoice.com has been launched to save consumers money on insurance. The company provides best insurance rates from hundreds of insurance companies. To save money on car insurance, one must enter zipcode to get started.
A spokesperson says: "Before, it cost money to get an insurance quote. Insurance companies used to charge consumers a fee for an insurance quote, because they did work for getting an insurance estimate. With the recent technological innovations, all insurance companies offer free insurance quotes. You could save up to 75% on your car insurance by switching. Click here to see how much you could save."
BetterInsuranceChoice.com has no prompts for personal information. The website will set the standard for the entire insurance comparison marketplace from here on out. The company was started with the notion that a consumer should not have to give money or personal information just to perform a price check on insurance.
The company understands that the current insurance comparison market makes the process of vetting insurance prices and policies quite difficult. If one asks an insurance salesman a price, the salesman will be obligated to give the entire tour of the company, making the entire process exhausting and long.
The spokesperson comments: "Another advantage to our website is our extremely easy user interface. If you are not Internet savvy, you do not have to worry about getting lost on our website. Our process is quite straightforward and easy to follow, leading you directly to the type of insurance that you are looking for and presenting you with the most appropriate options for your situation based on your unique needs."
The spokesperson continues: "If you are looking for this type of an insurance comparison website, do not hesitate to bookmark us and come back whenever you have need for another insurance comparison that is hassle free. You never have to worry about being tracked or followed with spam with our website, and we look forward to serving you and the needs of your business and family for years to come."
To learn more or get a free insurance quote, go to http://www.BetterInsuranceChoice.com/