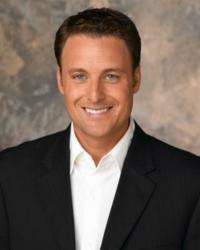 Malibu, CA (PRWEB) August 08, 2012
The Universal Life Church Monastery reports that The Bachelor host Chris Harrison became a legally ordained minister on June 28, 2012 and has since used his online ordination to perform the wedding of two of his show's producers, Cassie Lambert and Pete Scalettar. "Reverend" Christopher Bryan Harrison, who has been the host of The Bachelor and its spinoffs since 2002, helped the couple tie the knot at the Malibu home of the popular dating show's creator on August 4.
Lambert and Scalettar asked Harrison to officiate their wedding when the cast and crew of The Bachelorette were filming in Prague earlier this year, and he looked to the Universal Life Church Monastery for the online ordination and minister's license he needed to legally do so.
After the ceremony - which was attended by many Bachelor couples - Harrison said of the newlyweds: "I love [Scalettar and Lambert] to death and I've seen them grow as a couple and I love them as a couple and as individuals."
The humor in two people meeting and falling in love on a dating show, and the proximity of their wedding to the show's set, was not lost on the wedding officiant.
"True irony, driving past [the] Bachelor mansion on the way to [Scalettar] and [Lambert's] wedding!" Harrison tweeted on Saturday afternoon.
Harrison is the third celebrity ULC minister to perform a high-profile wedding this year. Professional skateboarder and reality television star Rob Dyrdek performed his sister's wedding in an episode of Rob Dyrdek's Fantasy Factory that aired on April 2. Fran Drescher, star of sitcoms The Nanny and Happily Divorced, officiated three weddings in early March in New York City for her "Love Is Love Gay Marriage Contest". Entertainer Conan O'Brien also performed television's first gay wedding on Conan on November 3, 2011.
The Universal Life Church Monastery is a non-denominational online church based in Seattle, WA. Anyone from anywhere in the world can legally become a minister by visiting its website and submitting their information. The ULC ordination allows ministers to officiate weddings in 47 states. The Monastery claims to have ordained over 20 million ministers since its beginning in 1977.
For more information about the Universal Life Church Monastery, becoming a minister, or performing legally-recognized wedding ceremonies, please visit http://www.themonastery.org/