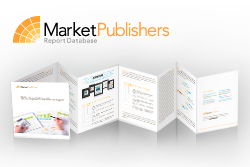 London, UK (PRWEB) August 08, 2012
What are the precise hematology rights granted or optioned? What is actually granted by the agreement to the partner company? What exclusivity is granted? What is the payment structure for the deal? How are sales and payments audited? What is the deal term? How are the key terms of the agreement defined? How are IPRs handled and owned? Who is responsible for commercialization? Who is responsible for development, supply, and manufacture? How is confidentiality and publication managed? How are disputes to be resolved? Under what conditions can the deal be terminated? What happens when there is a change of ownership? What sublicensing and subcontracting provisions have been agreed? Which boilerplate clauses does the company insist upon? Which boilerplate clauses appear to differ from partner to partner or deal type to deal type? Which jurisdiction does the company insist upon for agreement law?
All these questions and many more hot issues are answered and addressed in the new research report "Hematology Partnering Terms and Agreements" developed by CurrentPartnering and recently published by Market Publishers Ltd.
Report Details:
Title: Hematology Partnering Terms and Agreements
Published: August, 2012
Pages: 630
Price: US$ 2,695.00
http://marketpublishers.com/report/medicine_pharmaceuticals_biotechnology/healthcare_equipment_services/hematology_partnering_terms_n_agreements.html
The research report is aimed to provide an in-depth understanding and access to hematology trends and structure of deals entered into by top companies the world over.
Report Scope:

trends in hematology dealmaking in the biopharma industry since 2007;
analysis of hematology deal structure;
access to headline, upfront, milestone and royalty data;
access to hundreds of hematology deal contract documents;
comprehensive access to over 1,000 hematology deal records;
the leading hematology deals by value since 2007;
most active hematology dealmakers since 2007.
Available deals and contracts are listed by: headline value; upfront payment value; royalty rate value; stage of development at signing; deal component type; technology type; and specific therapy indication.
Report Contents:
Executive Summary
Chapter 1 – Introduction
Chapter 2 – Trends in Hematology Dealmaking
2.1. Introduction
2.2. Hematology partnering over the years
2.3. Bigpharma hematology dealmaking activity
2.4. Bigpharma not active in hematology
2.5. Hematology partnering by deal type
2.6. Hematology partnering by industry sector
2.7. Hematology partnering by stage of development
2.8. Hematology partnering by technology type
2.9. Hematology partnering by hematology indication
2.10. Average deal terms for hematology
2.10.1 Hematology headline values
2.10.2 Hematology upfront payments
2.10.3 Hematology milestone payments
2.10.4 Hematology royalty rates
Chapter 3 – Leading Hematology Deals
3.1. Introduction
3.2. Top hematology deals by value
3.3. Top hematology deals involving bigpharma
Chapter 4 – Bigpharma Hematology Deals
4.1. Introduction
4.2. How to use bigpharma partnering deals
4.3. Bigpharma hematology partnering company profiles
Amgen
Astellas
Astellas
AstraZeneca
Baxter International
Bayer
Biogen Idec
Bristol-Myers Squibb
Celgene
CSL
Daiichi Sankyo
Eisai
Eli Lilly
GlaxoSmithKline
Grifols
Hospira
Johnson & Johnson
Janssen Biotech
Lundbeck
Menarini
Merck & Co
Novartis
Novo Nordisk
Pfizer
Purdue
Roche
Sanofi
Shire
Takeda
Teva
Watson
Chapter 5 – Hematology Partnering Contracts Directory
5.1. Introduction
5.2. By deal type
Asset purchase
Assignment
Bigpharma outlicensing
Co-development
Collaborative R&D
Contract service
Co-promotion
Cross-licensing
...
More new research reports by the publisher can be found at CurrentPartnering page.