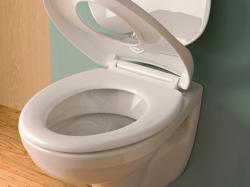 Leicester, Leicester Shire (PRWEB) August 09, 2012
QS Supplies empathise the reality of dearth of toilets and sanitation facilities in various countries. Therefore, they appreciate the 12th World Toilet Summit, and the overall agenda of addressing the consequences that tend to be fatal due to lack of sanitation facilities.
The 12th World Summit that is going to be held in Durban is expected to shed light on various latent issues, mainly, about the lack of sanitation and related repercussions and consequences. In other words, a can of worms is about to open, which will unearth the realities of woes and human maladies, due to lack of sanitation facilities, resulting in dire effects like causing deaths.
Alfie Heeger, the man who is responsible in bringing up the event with an objective to address the issues and unravel various realities that are the reasons for this parlous happening. He said that as people read the article published on the website - (http://mobi.iafrica.com/business-news/durban-to-host-toilet-summit/), 4 children below the age of 5 would have died due to lack of sanitation.
Heeger, who happens to be the chairman of the SA Toilet Organisation, further added saying that 5 million people of Limpopo and KwaZulu, which translates into 1.4 family units, had no access to toilets. He said that further 3.6 million family units had worse or scarce provisions, which were in extreme need of upgradation or replacement.
The ominous impact due to lack of facilities was diarrhoea from faecal contamination, which caused death of 1 child every 15 seconds. According to him, there is no shortage of toilets, but it is all due to lack of political intents; for over two years there haven't been any tenders put out by Municipal authorities in the Free State and Limpopo. The aggravating problem was flush toilets that were promised.
Heeger further added saying, "We have to look at the alternatives. We need to promote the saving of resources".
Chemical-free, waterless toilets need to be installed wherein the utilisation of the by-products can be done.
It is hoped that convergence of people of various fraternity like technical specialists, legal professionals and others, will be able to work out solutions to emancipate 600 million people struggling for survival from this life threatening ordeal.
From 3rd December onwards, at Inkosi Albert Luthuli International Convention Centre, in Durban, the summit will be held, and it will also witness the grand finale of the African Toilet Design Competition. Amidst expected 1000 international delegates, the entrants who would design the most effective, affordable, chemical-free, and waterless and environment friendly toilet, will bag R55000.
QS Supplies laud this initiative of Mr. Alfie Heeger, for organising a summit of this magnitude to bring up a very serious problem to the fore, with an objective to find a solution and relieve many lives from such dire ordeal.
(Source - http://mobi.iafrica.com/business-news/durban-to-host-toilet-summit/)