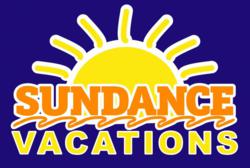 Wilkes-Barre, PA (PRWEB) August 10, 2012
Sundance Vacations, a national travel company specializing in discount vacation accommodations, is offering its exciting Dream Giveaway promotion at Harrisburg Senators home games.
The Senators return home to Metro Bank Park tonight for a six-game in seven-day homestand, and Sundance staff will be on site at the ballpark presenting fans with the chance to win some fabulous prizes.
One very lucky Grand Prize winner of the Sundance Vacations' National Sweepstakes will receive their choice of an automobile valued at up to $70,000 or $50,000 in cash. Other promotional prizes available include a fantasy trip to Hawaii, Orlando or Pebble Beach with airfare, hotel accommodations and spending cash; a high-definition LCD television; a prepaid credit-card worth $1,000; a winner's choice Sports/Music package that includes four tickets worth up to $1,000 to a sporting or music event, or one of three different Sundance Vacations packages worth $15,000 each. Complete contest rules and entry materials will be available.
"Sundance Vacations is very happy to be involved with the Senators for this promotion," said John Dowd, President of Sundance Vacations. "Our hope is that we will contribute to an exciting game-day experience for Senators' baseball fans as we introduce them to Sundance Vacations."
About Harrisburg Sentaors:
The Harrisburg Senators are a minor league baseball team based in Harrisburg, Pennsylvania. The team plays in the Eastern League, and is the Double-A affiliate of the Washington Nationals. The Senators play in Metro Bank Park on City Island. The "Senators" nickname refers to the host city being the capital and thus home of the Pennsylvania legislature. For more information, visit http://www.senatorsbaseball.com.
About Sundance Vacations:
Sundance Vacations is a national travel company specializing in discount vacation accommodations at destination golf, beach, ski and mountain resorts throughout North America and the Caribbean. The company is headquartered in Wilkes-Barre, PA and maintains offices in four other locations including; King of Prussia, PA; Harrisburg, PA; Downers Grove, IL and Rockaway, NJ. Sundance Vacations has been named one of the Best Places to Work by Best Companies Group four times in Pennsylvania, three times in Illinois and once in New Jersey. The company has been honored three times as one of the Fastest-Growing Travel Companies in Pennsylvania by Inc. 500/5000. Please visit Sundance Vacations at http://www.sundancevacations.com.