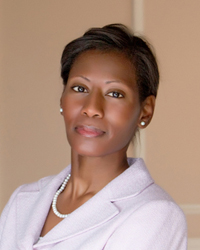 Killeen, TX (PRWEB) August 13, 2012
Vista College Online is sponsoring a special free seminar with Dr. Sydney Savion, author of Camouflage to Pinstripes: Learning to Thrive in Civilian Culture, Friday, August 17, 11:30 a.m. – 2 p.m., at the Shilo Inn and Suites Hotel, 3701 S. WS Young Drive, Killeen, Texas 76542. Lunch will be served but seating is limited.
Dr. Sydney Savion holds a doctorate of education with a focus on human and organizational learning from George Washington University in Washington, DC. Her interest in life transition began when she retired as a commissioned officer after 20 years of distinguished reserve and active service in the United States Air Force. Dr. Savion combined her firsthand military to civilian experience with advanced studies in interrelationships, actions, and reactions of individuals, organizations, and communities in order to understand and help those in transition define and solve their problems. Today, Dr. Savion lives in the Hill Country of Texas where she is an applied behavioral scientist.
"I have found in my experiences and research that there are so many changes to be navigated when exiting the military and returning to civilian culture," added Dr. Savion. "It is a true psychological experience. The title phrase of my book "camouflage to pinstripes" denotes more than doffing a uniform and donning a suit; it is a metaphor for a gradual journey of surrendering a beloved lifestyle and profession and thriving in a new culture."
Dr. Savion's presentation is based on her research and is derived from not only her experience but also those of others. It will take the audience on a real journey through the process of navigating changes in culture, identity, awareness, and self-renewal and will help individuals make the most of this period of time and leverage the lessons learned from others.
"It is our hope that the residents in this area who are facing such a transition - whether in active duty, military spouses or dependents, or veterans - will embrace this unique and completely free opportunity and come out to hear Dr. Savion," said Kevin Randolph, Vista College Corporate Director of Military Admissions. "Vista College is proud to present Dr. Savion as a unique outreach to those who have done so much for our country. At the same time, those attending will learn about the benefits of obtaining a degree online with Vista College."
Dr. Savion will speak on her experiences and allow for a Q & A session. The first 25 people to RSVP will receive an autographed copy of Camouflage to Pinstripes: Learning to Thrive in Civilian Culture.
To RSVP, contact Kevin Randolph at 301.633.1233 or krandolph(at)VistaCollege(dot)edu
# # #
About Vista College
Vista College is a network of private, post-secondary career colleges offering a variety of training programs. These include Healthcare, Business, Legal, Technology and Vocational/Trades. Vista College offers Online Programs and has six on-ground campuses in Texas (Amarillo, Beaumont, El Paso, Longview and Lubbock) and Las Cruces, New Mexico. Vista College is accredited by the Council on Occupational Education (COE). Vista College Online is accredited by the Accrediting Commission of Career Schools and College (ACCSC). Consumer Information may be viewed at http://www.vistacollege.edu.