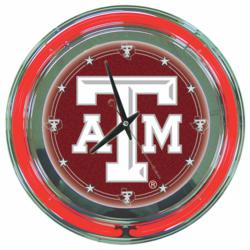 "Although it doesn't amount to much in the total scheme of things," Paris says, "it's nice to know The Texas Poker Store is playing a small part in helping Texas A&M."
College Station, Texas (PRWEB) August 13, 2012
The Texas Poker Store, which carries a full line of poker supplies, also carries a line of NCAA Division I team mirrors on their website. As Jim Paris, owner and Chief Dealer puts it, "We've often been accused of being very pro-Aggie, as in Texas A&M Aggies. Our followers have pointed out that our home page always features the mirror from Texas A&M University, along with the Texas A&M Dart Board and the Texas A&M neon clock.
"To us, that makes a whole lot of sense," says Paris. "After all, aside from being poker lovers, we live in College Station (Aggieland), my wife works for Texas A&M University, and, if you read our blog often, you know we're diehard fans of the Fightin' Texas Aggie football team. We've even run contests before each game asking our fans to predict the final score and then awarded prizes -- like an NCAA mirror of their choice, a poker chips set or a set of Copag poker- sized cards -- to the winners."
This is an historic year for Texas A&M, having joined the Southeastern Conference (SEC) or "League of Champions" where the Aggies will be facing tough competition week in and week out. The football team has a dynamic new coach in Kevin Sumlin, a talented new coaching staff, a highly promising class of recruits and a host of excellent returning players.
"With all of that going on, it just means we're more pumped than ever," Paris adds. "It promises to be a challenging football season, but we're betting that the Aggies will be ready." To back up that bet, the Texas Poker Store has announced a 10 percent discount on all Texas A&M-branded products during the 2012-13 football season.
Paris recently learned that The Texas Poker has another reason to promote Texas A&M products. An article posted August 6th on TAMUtimes (Texas A&M's online newspaper) revealed that the Aggies have become big winners in the licensing area, with gross licensing revenue up 23 percent from last year, and now ranks 19th nationally in licensing sales, a 77 percent increase in licensing growth in the last four years. That translates into $60 million in total retail sales.
"The article was really eye-opening," Paris says. "It made me realize that the Aggies are no longer a regional brand but have now become one of the hottest collegiate brands in the country. With their move to the SEC, they have provided national visibility for the Aggie brand, both in the media and in the marketplace."
As Paris states, "So now we know we're part of a national trend capitalizing on a hot brand!"
But the big bonus for Aggie fans and supporters is knowing that every time a Texas A&M-licensed product is sold, a portion of the proceeds go to help the Bonfire Memorial maintenance fund, Corps of Cadets scholarships, pursuit of athletic excellence and promoting the university on a regional and national level.
"Although it doesn't amount to much in the total scheme of things," Paris says, "it's nice to know The Texas Poker Store is playing a small part in helping Texas A&M."
The Texas Poker Store was founded by Jim and Lynn Paris in 2011. Located in College Station - Bryan, Texas, the Texas Poker Store is a fully-stocked online poker store that offers 100 percent secured shopping. It features hundreds of poker supplies from poker cards, to the finest in luxury poker tables, folding poker tables and a variety of poker table tops. It carries poker chips and chip cases, poker novelties and collectibles, poker books and DVDs and the perfect gifts for any game room. You can find the Texas Poker Store's website at http://www.texaspokerstore.com, or visit their blog at http://www.texaspokerstoreblog.com Follow them on twitter and keep up with them on Facebook and Pinterest.