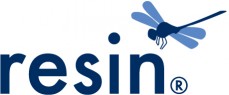 Large sites under tremendous load rely on Resin as a trusted and integral part of their business
San Diego, California (PRWEB) August 14, 2012
Caucho Technology, the leader in high performance application servers, today announced that with recent optimizations, its Resin® Java-based web server now outperforms leading C-based web servers in speed and throughput. Since its initial release in 1998, Resin has enjoyed a reputation in the Java community as a fast, lightweight and powerful Java application server. Recent tests validate Caucho's long-standing assertion that Resin is the best single solution for both the web and app tiers.
Using industry standard tool and methodology, Resin Pro web server was put to the test versus Nginx, a popular web server with a reputation for efficiency and performance. Nginx is known to be faster and more reliable under load than the popular Apache HTTPD. Benchmark tests between Resin and Nginx yielded competitive figures, with Resin leading with fewer errors and faster response times. In numerous and varying tests, Resin handled 20% to 25% more load while still outperforming Nginx. In particular, Resin was able to sustain fast response times under extremely heavy load while Nginx performance degraded.
These benchmark tests prove that a Java based front-end can support enterprise level requirements for speed and performance. Resin runs over 4.7 million global sites and continues its widespread global adoption. Resin's web server, included as part of a Java EE certified package, features: static file handling, reverse proxy, HTTP proxy cache, SSL with OpenSSL, Load balancing, URL rewrite, CGI and FastCGI.
"Resin's popularity and growth is a testament to our 14 year track record of engineering dedication towards performance and reliability," said Scott Ferguson, Chief Architect of Caucho Technology. "The addition of Resin JAMM (Java Application Monitoring and Management) and third-generation clustering technology improvements position Resin well for sites looking to migrate to the cloud," Ferguson added.
"Large sites under tremendous load rely on Resin as a trusted and integral part of their business," said Steve Montal, CEO of Caucho Technology. Montal added, "Caucho's cloud support takes our fast, affordable and reliable products and makes them available for virtualization with unlimited possibilities."
Caucho Technology
Caucho's relentless quest for performance and reliability paved the way for Resin to become one of the leading open source Java application servers since 1998. Our engineers' dedication to the development, support and evolution of the Resin Java EE 6 Web Profile continues to uphold our reputation for quality, performance and manageability. Caucho has provided over 4.7 million organizations worldwide including start-ups, governments and Fortune 1000 companies' solutions to build and grow their business with Resin, one of the most flexible and powerful Java application servers. Our offices are located in San Diego and San Francisco.
Resin Application server
Resin Pro, Caucho's Java EE certified application server, features Java EE Web Profile support, Resin cloud support (3rd generation clustering technology), Resin JAMM (Java application monitoring and management), Resin Web Server, Hessian - binary transport protocol, Quercus - PHP on the JVM, Resin Cache - distributed cache server, and Resin Queue - messaging server. Resin has a 14-year reputation for speed and scalability. Leading companies worldwide with demands for reliability and high performance web applications including the Toronto Stock Exchange, Salesforce.com and CNET are powered by Resin.