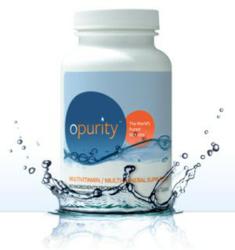 We feel that information about the origin of the ingredients in multivitamins is extremely valuable to consumers, particularly when the ingredient(s) are from China.
Washington, DC (PRWEB) August 13, 2012
ProSynthesis® Laboratories today released a statement to supplement the Consumer Reports cover article "Vitamins and Supplements – 10 Dangers That May Surprise You" (September, 2012 issue). The investigative article states "more than half of adult Americans take vitamins, minerals, herbs or other nutritional supplements" and ProSynthesis® Laboratories encourages consumers to take note. As the article says, "Read and Be Warned."
There is more to the story. While many consumers naively believe their vitamins are Made in the USA, ProSynthesis® Laboratories feels it is important for consumers to be aware that virtually every brand of multivitamin for sale in the United States uses ingredients or raw materials from China.
The problem: "Many popular over-the-counter medicines and vitamins are made almost entirely in Chinese plants that the F.D.A. has never inspected. Domestic suppliers often maintain that they test their imported ingredients rigorously, but such sampling is akin to testing a bucket of soil from a mountain, then declaring the entire mountain free of pollutants." (See "F.D.A. Confronts Challenge of Monitoring Imports" by Gardiner Harris, New York Times, 6/20/11)
It is notoriously difficult to track the origins of ingredients from China, which makes it difficult for the individuals who consume multivitamins to know for sure what they are really putting into their bodies. If consumers cannot learn the true origin of each ingredient in their multivitamin (not even the most common brands), then they can't be completely sure of the quality of the ingredients.
"Chinese manufacturers have regularly shown a clever lack of morality in beating the quality systems. The entire melamine scandal - in which infant formula was adulterated - was based on an insight into how to "fool" the test for protein content," notes Jerome Krachenfels, VP and Co-Founder of ProSynthesis® Laboratories.
Paul Midler, Chinese sourcing expert and author of the book, Poorly Made in China, observes, "To get around problems the supplier was having with laboratory results, the supplier created 10 random samples and sent them to the same lab for testing. Nine of these samples failed, but one passed. The supplier took the one test result marked 'passed' and sent it off to the customer. The U.S. company never knew about the failed results."
To help consumers make informed decisions on their multivitamin consumption, ProSynthesis® Laboratories has released the following statement:
"After much research and over years of tracking the multi-billion dollar multivitamin industry, we have concluded that while Americans spend an average of more than $28 billion per year on over-the-counter (OTC) multivitamins, nearly all of the most popular brands of commonly consumed multivitamins, including daily multivitamins commonly sold at retail stores across the nation use ingredients or raw materials from China. Can they guarantee the true origin, purity, and quality if they can't test for every contaminant and adulterant?"
History has shown it is almost impossible to trace the origins of ingredients through the supply chain of China. The Pulitzer Prize winning series of investigative articles, "A Toxic Pipeline" (See "A Toxic Pipeline," by Walt Bogdanish, New York Times, 5/6/07) highlights how hard it is to trace product origins. Another adulteration event familiar to many U.S. consumers was the massive pet food recalls of 2007 when "melamine-tainted wheat gluten from China sickened and killed the cats and dogs of unwitting consumers [that] left animal lovers across the nation wary of the supply chain" and have, according to the Humane Society, "eroded public trust".
The Chicago Tribune recently reported "Federal inspections of companies that make dietary supplements – from multivitamins and calcium chews to capsules of Echinacea and bodybuilding powders — reveal serious and widespread manufacturing problems in a $28 billion industry that sells products consumed by half of all Americans." (See "Dietary supplements: Manufacturing troubles widespread, FDA inspections show" by Trine Tsouderos, Chicago Tribune, 6/30/12) The reporting portrays an industry "struggling to meet basic manufacturing standards, from verifying the identity of the ingredients that go into its products to inspecting finished batches of supplements." Some conditions are extremely unsanitary, and some companies don't even have written recipes for products. Daniel Fabricant, head of the FDA's Division of Dietary Supplement Programs, said, "It's downright scary." We agree, and it's time to equip the American consumer with information to help them make informed decisions when choosing their multivitamins.
Unfortunately, the FDA does not presently require makers or distributors of multivitamins to indicate the true source or ORIGIN of the ingredients in their products. Until two years ago, you could find the package for a major brand labeled Made in USA, even though that brand uses ingredients from China.
We feel that information about the origin of the ingredients in multivitamins is extremely valuable to consumers, particularly when the ingredient(s) are from China. Consumers have a right to know if they are taking ingredient quality risks. For these reasons, we encourage consumers of multivitamins to inquire about the origin of the ingredients in their multivitamins, and to use caution when the origins cannot be guaranteed. In particular, we caution against using multivitamins with ingredients or compounds originating from China due to ineffective and sometimes corrupt regulation as well as recurring instances of disregard for reliable, trustworthy manufacturing practices."
Breaking It Down: What Consumers Need to Know About "China-Free" and How Multivitamin Users Can Verify Ingredient Origins
Millions of Americans purchase multivitamins over-the-counter (OTC) from grocery stores, pharmacies, or from their nutritionist, dietitian, or other health consultant. Many popular brands are marketed and advertised regularly, and often come recommended from their trusted friends and otherwise reliable sources. Nevertheless, almost all of them are from China, and many of those recommenders are unaware of that. How can multivitamin users know which vitamins are made with ingredients that have not been compromised, contaminated, altered, or adulterated?
Here are the important questions consumers should ask:
Where do the ingredients in my vitamins ORIGINATE? – What is the country or origin of each ingredient and compound? It's hard to tell because importers attempt to "launder" Chinese ingredients and re-label them as being from Germany or another more trusted country. The best way to avoid Chinese ingredients, including Chinese "laundered" ingredients, is to choose a brand that is committed to avoiding Chinese ingredients and has people familiar with the industry inside and out, people who know all the tricks.
What is "China-Free" and why is that important? –
"China-Free" is a trademark of OPURITY® Vitamins, which indicates that consumers can trust OPURITY® Vitamins for quality and confirmed freedom from ingredients from China. While consumers are typically unaware that 80% of active pharmaceutical ingredients(*) sold in the U.S. are imported and over 90% of the ascorbic acid (Vitamin C) in the world is made in China, the public is increasingly more aware of contamination scares, recalls, and unregulated (or minimally regulated) manufacturing practices in China. Currently, OPURITY® Vitamins is the only trustworthy vitamin brand who is both committed and capable of avoiding ingredients from China.
If people just realized that most of the world's vitamin ingredients come from China and remember all of the incidents of adulteration that have happened in China, they'll make better decisions.
How bad is it that my multivitamin ingredients are from China? - It depends on what health risks you are willing to take. And on how much you know about how Chinese manufacturing usually operates. And how important it is to save 19 cents a day -- because you don't have to use the cheap from-China ingredients multi-vitamin. You can use OPURITY®.
For more information, visit http://www.OPURITY.com or contact (202) 621-8123.

About OPURITY®
OPURITY® Vitamins company is committed to providing 100% safe and trustworthy multivitamins that are China-Free. For more information, visit http://www.opurity.com.